Australia fast bowler Pat Cummins suffering from stress fracture in his back
Pat Cummins is expected to miss most of the Australian season after being diagnosed with a stress fracture in his back.
Last Updated: 02/11/12 4:16pm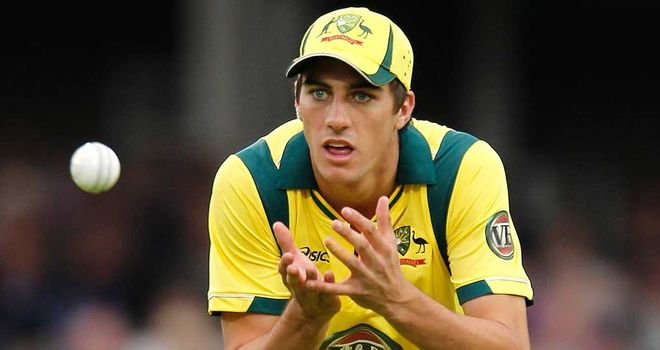 Cummins, 19, developed soreness while playing for Sydney Sixers at the recent Twenty20 Champions League in South Africa.
"Because of his age and past history we decided to investigate the source of the pain and unfortunately he has an early stage stress fracture of his spine, confirmed by scans today," explained Australia team physiotherapist Alex Kountouris.
"Pat had a spine bone stress injury a few years ago but the current injury is new and in an entirely different part of the spine."
Cummins, who has played one Test and five ODIs, should make a full recovery but is likely to have to sit out a large chunk of the 2012-13 Australian summer.
"Pretty much the worst-case scenario was finding a little bit of a crack there and there was - and I guess there's nothing else to do but to wait a couple of months," said Cummins, who missed the last Australian season with a foot injury.
"It was pretty unexpected. I came back from South Africa and I felt pretty good and thought it was just a precautionary scan and unfortunately they found something."
Former Australia captain Ricky Ponting has been pulled out of a Sheffield Shield match after experiencing hamstring soreness, a move Cricket Australia says is only precautionary ahead of the first Test against South Africa, which starts in Brisbane on November 9.
"We've opted to withdraw Ricky from the game. If this wasn't a week out from the first Vodafone Test then Ricky would continue with the match, but we don't want to take that risk," said CA's team performance manager Pat Howard.
"We expect Ricky to be fit for the first Test against South Africa."