Ricky Ponting worried about playing Shane Watson in Adelaide if he is not fully fit
Ricky Ponting has urged Australia to be cautious about playing Shane Watson in the second Test if he is not 100% fit.
Last Updated: 21/11/12 3:31pm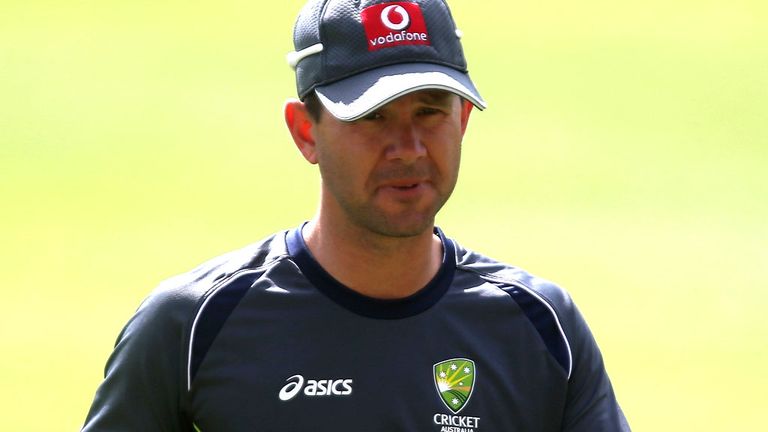 Watson did not feature in the first Test in Brisbane after succumbing to a calf strain and he admitted on Monday that, if selected for the Adelaide match, he would only be available as a batsman.
The all-rounder trained with the squad on Tuesday, and looked comfortable while at the crease, but he was restricted to slip fielding and Ponting warned it would make life harder for the rest of the team if he was to play at less than full fitness.
"No one can go into a Test match 70 per cent fit. I don't care if you're a batsman and a slip fielder. If you can't bat at 100 per cent, then you are putting pressure on other blokes as well," Ponting said.
"It doesn't matter what we think as team-mates, he will have a certain lot of criteria he will have to pass.
"There will be a certain amount of running he will have to do along with other things to prove that he's right to play a Test match.
"Someone has got to run with him between wickets and I'm sure that will be in the back of his mind - and certainly in the back of the mind of our physio and doctors - that are looking after him for the next couple of days.
"I believe he did some extra running last night and I'm not sure if he is planning to do that today but they will tick all the boxes to make sure he's right to play."
If Watson fails to make it, Australia are expected to stick with the side that drew the series opener, although Ben Hilfenhaus' place in their attack is coming under threat from left-armer Mitchell Starc after taking only two wickets at the Gabba.
Ponting said of Starc: "I've been impressed with Mitchell and his development in all forms of the game over the last 12 months.
"What he's done for Australia in one-day cricket in particular has been pretty spectacular and we just hope that he keeps developing that way as far as his red ball cricket is concerned.
"I've faced him both days in the nets and he's been pretty good. When you've got a left-armer who can bowl at his pace and swing the ball back, it makes for a very dangerous proposition for any batsman."