Dan Christian banned by South Australia for latest tantrum following dismissal
Dan Christian has been suspended by South Australia after smashing up a dressing-room for the third time this season.
Last Updated: 20/11/12 1:11pm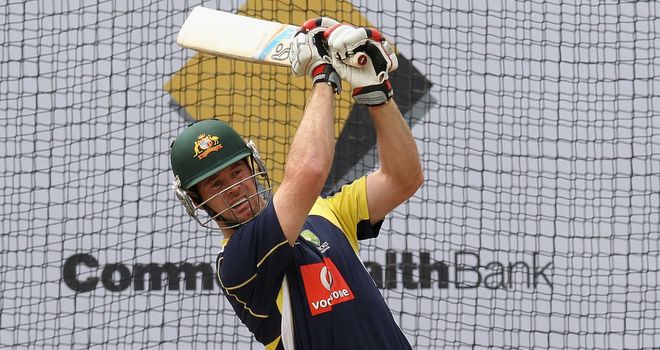 Christian was punished after his frustration at being dismissed led to him damaging dressing rooms at the Adelaide Oval, Hobart's Bellerive Oval and Perth's WACA ground.
The 29-year-old is well known to British audiences after helping Hampshire win the Friends Provident T20 title in 2010 and he has played 17 one-day international and 11 Twenty20 internationals for his country.
He was fined by his state after the second incident and will now miss their clash with the Victoria Bushrangers after his latest tantrum that came when he was dismissed for a second low score in Perth.
South Australia's director of cricket Jamie Cox said: "Cricket is really emotional and when blokes get out, it really is tough but it doesn't give anybody the right to actually smash up equipment and smash up dressing rooms.
"It doesn't give anyone permission to destroy property, no matter how bad a day you have had.
"He is an emotional guy and that emotion works really well for him on the field at times, but that is no excuse for damaging property.
"We all have bad days but you can't go belting holes in walls and start upsetting the people around you.
"He's remorseful and he's certainly looking forward to be part of our team moving forward and I will re-inforce he is a very important part of our team."