Mahela Jayawardene says Sri Lanka did not raise complaint against Peter Siddle
Mahela Jayawardene has denied that the ball-tampering allegations levelled at Peter Siddle were raised by Sri Lanka.
Last Updated: 18/12/12 12:41pm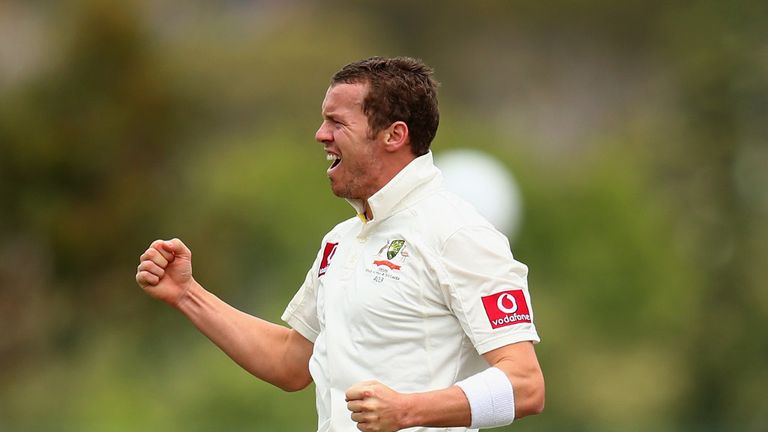 Close-up replays of footage taken during Siddle's five-wicket haul during the first innings of Australia's 137-run win the first Test in Hobart appeared to show the seamer rubbing at the seam.
An ICC statement at the conclusion of play on Tuesday confirmed Siddle had no case to answer and Jayawardene was keen to stress than no official complaint was made by Sri Lanka.
"It wasn't from our management. It was something we saw on television which was shown and that was it, nothing else," he said.
"We just wanted to make sure the officials saw what we saw on television, simple as that. We never made any official complaint about it, we just moved on."
Jayawardene confirmed that the only action taken by the Sri Lanka camp was sinply to query the substance of the television footage with match referee Chris Broad
He added: "It's not just that we picked up something, it was shown on television. The minimum requirement would have been to at least have a chat and see what happened and for us all to move on, simple as that.
"If we see something happening we can make an official report, which we haven't done because we haven't seen anything (during play).
"It was an informal discussion. We can ask the match officials, if we saw something on television, whether they saw the same thing.
"There's a lot of informal discussions that happen between the officials and the management."