Australia skipper Michael Clarke in race to be fit for second Test against Sri Lanka
Australia skipper Michael Clarke is in a race to be fit for the second Test with Sri Lanka starting on Boxing Day.
Last Updated: 23/12/12 10:35am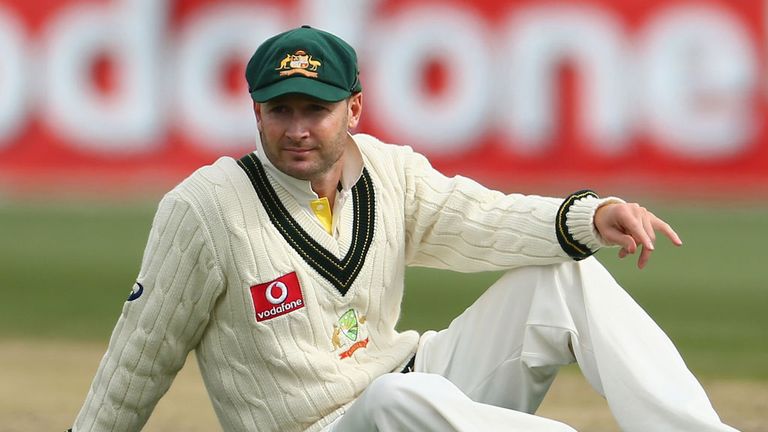 The world's top-ranked batsman was forced to retire with a hamstring injury during the second innings during the first Test in Hobart last week.
With Clarke limited to light duties in training at the MCG on Sunday, the selectors are not wanting to take too many risks on their star man who made scores of 74 and 57 retired in the 137-run opening Test win.
Australia's chairman of selectors John Inverarity said: "He's a very precious asset and I would go low risk.
"He's very upbeat. He desperately wants to play."
If Clarke is forced to sit out the Boxing Day Test, the traditional highlight of the Australian summer, Shane Watson will pick up the reins and batsman Usman Khawaja will join the Australian line-up.
Watson has never captained an Australian Test side but said he was ready for the challenge.
"It's just about as big as it gets for an Australian cricketer," Watson said. "It's an amazing opportunity to think that something like that has come along in your life.
"But I'm trying not to get too far in front of myself at the moment. I know Michael will be doing everything he can to get right for this Test match."
Watson said as skipper he would rely on gut instinct to make the right calls for the Australian team.
"Until you actually captain a side you don't really realize the intuition you've developed over those 10 or 11 years of playing first class cricket," he said.
"And being around some of the best players who have ever played cricket for Australia. Intuition really does come to the fore."
Bowling is another selection headache facing Australia ahead of the Melbourne showdown.
Mitchell Starc took a match-winning five-wicket haul in the first Test but is in line to be rested in Melbourne or in the third Test at Sydney under Australia's rotational selection policy.
"It's about bowling loads," Inverarity added. "The science behind it is that they've got to build up their bowling loads so the oscillations are not very significant.
"If they do become reasonably significant, as they have done for Mitchell, then you enter a danger period, a high-risk period."
If Starc is rested in Melbourne, Tasmanian fast bowler Jackson Bird will likely make his Test debut.