Shane Warne launches attack on Australia coaches and selectors
Shane Warne has launched a blistering attack on Australia's coaches and selectors and wants them replaced.
Last Updated: 30/01/13 10:52pm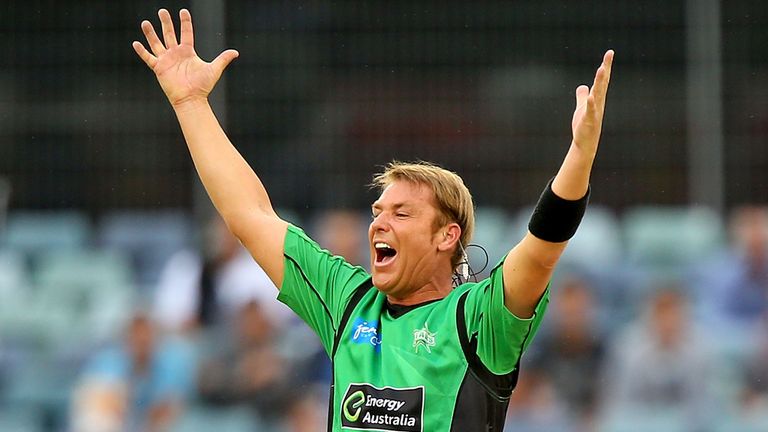 The leg-spinning legend wants former New Zealand captain Stephen Fleming - who he says is the best captain he has faced - to become Australia's new coach in place of Mickey Arthur.
Warne printed his own personal blueprint for the future of Australian cricket, which he says is in "disarray" and he wants the current regime to be replaced by some of his old team-mates and friends.
He also wants the dismissal of selection chairman John Inverarity - with Rod Marsh taking over - and other senior officials who he branded "muppets."
"As an emotional, passionate and Australian cricket team supporter (and player) for the best part of 20 years (a proud one too) I, like many others, am frustrated on many levels at present," Warne said.
"If we do nothing now we will be where we were 30 years ago. There needs to be urgent action and a new strategy/plan put in place. The current set-up is not working, as the results are showing.
"Too much chopping and changing leads to insecurity. Players then start to look out for themselves and over their shoulder. This breeds selfishness.
"It's also why rotation and resting players will never work. We have the best batsman/captain in world cricket at the moment in Michael Clarke and the spine of a good team with (David) Warner, (Shane) Watson, (Matthew) Wade, (Peter) Siddle and (Nathan) Lyon. The rest of the spots are up for grabs in my opinion."
Warne called for his former team-mates Damien Murray, Mark Waugh, Glenn McGrath, Darren Lehmann, Mike Hussey, Michael Bevan, Merv Hughes and Bruce Reid to take on key roles.
Lehmann would be assistant national coach under Fleming, while Hussey and Bevan would be batting coaches and Hughes and Reid bowling coaches. Former Test captain Ian Chappell would be a consultant to the national team.
"All of these people are cricket people, not rugby, tennis or from any other sporting code," Warne added.
"It's time to get back to basics. Too many people are justifying their existence. If the people (he named) were to fill these roles, then Australian cricket would be in good hands and a great chance of getting back to No 1."