Michael Clarke admits Australia batsmen must learn from India after innings defeat
Michael Clarke admitted Australia were totally outplayed by India as they were hammered by an innings.
Last Updated: 05/03/13 6:32pm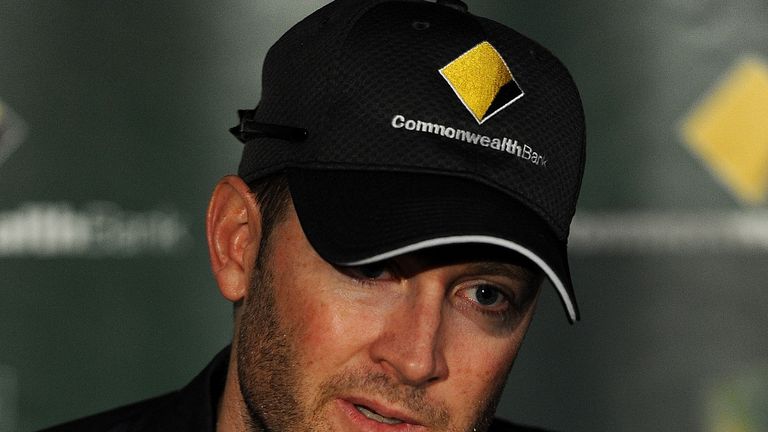 Australia were skittled out for just 131 on the fourth morning to go 2-0 down in the four-match series and become the first team in history to suffer an innings defeat having declared in their first innings.
Clarke said: "I think India deserve a lot of credit, they outplayed us in all facets of the game in this Test match.
After declaring their first innings on 237-9 on day one, Australia then saw hosts India wrack up 503 in reply with Murali Vijay (167) and Cheteshwar Pujara (204) putting on 370 for the second wicket.
And Clarke wants his batsmen to learn some lessons from that partnership, with only three Australians getting beyond 30 in the entire Test.
Fantastic
"I thought the partnership the two Indian players put on in the first innings was fantastic and I think we need to learn from that," said Clarke, who top-scored for his side with 91 on the first day.
"I think our batters have to take responsibility, we haven't scored enough runs in our first innings in both our Test matches and that's unacceptable in the best of batting conditions."
The third Test in Mohali does not start until March 14 and Clarke has promised his side will make full use of the time.
"There will certainly be no break in between, there'll be nothing but hard work. You don't get better sitting on the couch that's for sure.
"There will certainly be no stone left unturned leading up to the third Test match."