Pat Howard: Vice-captain Shane Watson a team player 'sometimes'
Shane Watson is only "sometimes" a team player according to Cricket Australia high performance manager Pat Howard.
Last Updated: 13/03/13 8:52am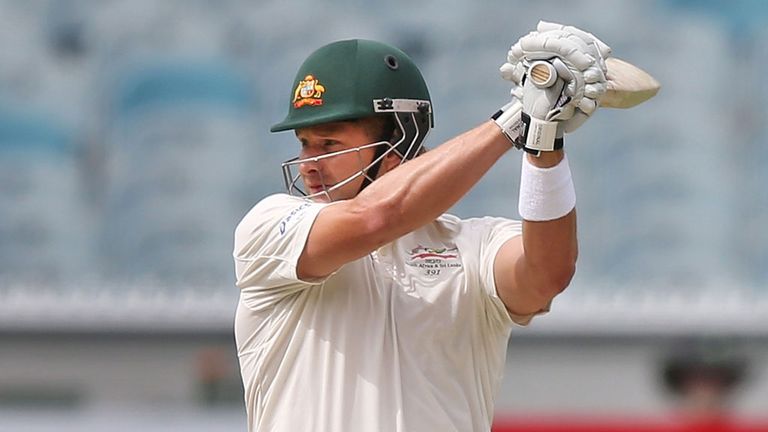 The Australia vice-captain was one of four players axed from the Australia squad for the third Test with India at Mohali for failing to submit their own assessment as to why they as individuals - and the team as a whole - are not performing in their current series, where they lost the first two matches.
Watson has flown home to be with his pregnant wife and he says he is considering his future in the game after what felt was a "harsh" decision to drop him.
Howard - the former Leicester and Australia rugby union star - said that Watson is not always pulling in the same direction as the rest of the team.
Quantify
"In cricket it is interesting, there are individual aspects. I think that is a hard one to measure," Howard said.
"I know Shane reasonably well. I think he acts in the best interests of the team sometimes. I am not going to get drawn into that any more. But there are failings in the system in that we are not getting the best out of Shane - that's our fault."
Howard said the failure of the four players to comply with the "homework" request from coach Mickey Arthur was the final straw after a series of issues within the squad.
"Over a period of time, (to try and improve) the discipline of the whole system, to get better, that's what the team performance review is about," Howard said.
Timeframe
"There are people that are doing this and raising the level and there are other people that are taking longer to get on board.
"There have been plenty of warnings and as a consequence, you eventually have to make a call and that call was made. Not easy, I appreciate that. You can only get your last chance so many times."
Howard felt Watson could work with skipper Michael Clarke again in the future. "They have normal difficulties that anybody has in a relationship," he said.
"The reality is that Michael is a strong driver and they had 18 months to work on that. But I am not going to get drawn into that conversation. The captain and the vice-captain have to sort their issues out. If Michael wants to raise it as a greater issue, he can come forward."