Australia coach Mickey Arthur has no regrets over suspension of four players
Australia coach Mickey Arthur is standing by his decision to suspend four players for disciplinary issues in India.
Last Updated: 21/03/13 8:11pm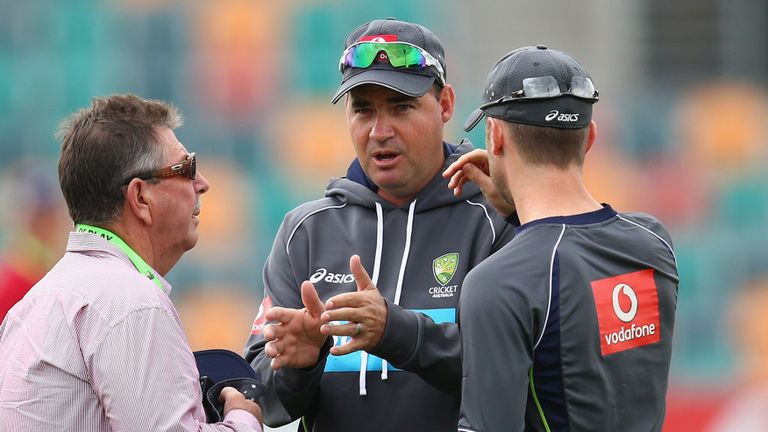 Vice-captain Shane Watson, James Pattinson, Usman Khawaja and Mitchell Johnson were not considered for selection in the third Test after they failed to make a presentation on how the side could improve.
This harsh disciplinary action was greeted with surprise and Australia went on to suffer a sixth wicket defeat, leaving them in danger of a 4-0 series whitewash.
But Arthur insists there were other ongoing issues within the squad that needed addressing as well, including being late for meetings and back-chat.
"I've reflected long and hard because it's been a really tough 12 days, probably the toughest of my coaching career, but at the end of the day if you asked me if I believe in what I did and would I take that decision again, along with (captain) Michael (Clarke) and our team manager, then yes we would because we believe that that was exactly what was needed.
"What we've got is a team of very very inexperienced but very talented and good young players and our leadership style had to change towards them.
"We had to demand excellence.
"We could sit and wallow in mediocrity and stay third or fourth in the world, or we could take a real paradigm shift in everything we did, put team first, be ruthless on the one percenters, be ruthless on team etiquette and basics, and we could give ourselves the best possible opportunity of winning the Ashes and getting back to number one in the world.
"And I really believe in that and if we had to do it all over again I would certainly make the exactly same decision because I'm very passionate about where Australia cricket is at the minute."
Asked whether the punishment worked, Arthur said: "I've been very very impressed by the reaction of the players over the last 12 days."