Stand-in Australia captain Shane Watson preferred to highlight positives in India
Stand-in Australia captain Shane Watson was accentuating the positives from the 4-0 Test humiliation in India.
Last Updated: 25/03/13 10:47am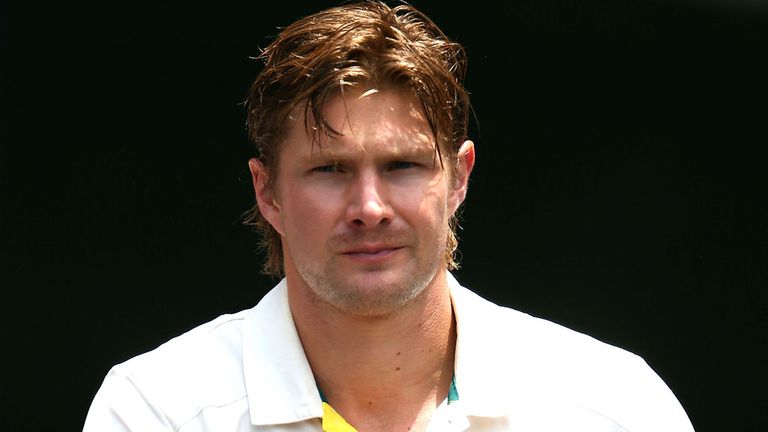 Watson stepped in after Michael Clarke was ruled out of the final match in Delhi with a back injury and following his suspension from the third fixture for disciplinary reasons.
The all-rounder, alongside James Pattinson, Mitchell Johnson and Usman Khawaja, was banned from the Mohali international due to the quartet's failure to complete a feedback exercise for coach Mickey Arthur.
It was the Australians' first 4-0 Test series defeat in 43 years and the worst series loss ever by any country on Indian soil.
Clarke and Arthur will head to England in 14 weeks' time for the first of back-to-back Ashes series and Watson said: "It's extremely disappointing. We came here with high hopes and to have a really good series here and there's no doubt 4-0 is in the end what we totally deserved.
Collateral damage
"The Indians have totally outplayed us. We haven't played to our best unfortunately. Form isn't the only concern."
Watson though insisted that the thumping had bonded team and added: "It's been a big shot in the arm for all of us to really galvanise as a team.
"There's a bit of collateral damage with a few of us going down and missing a Test match but, in the end, what's come out of it is it's a very united group and that's exactly what we want going forward."
Former Australia all-rounder Ian Harvey, who represented his country from 1997-2004, told Sky Sports News: "They've got a lot of work to do between now and the Ashes.
"It's been a long six weeks in India, a lots happened both on and off the field, so I think they'll be a lot of changes come the Ashes."