Ricky Ponting will be available for an unlikely Ashes recall
Former Australia captain Ricky Ponting has admitted he would be available for an unlikely Ashes call-up.
Last Updated: 29/05/13 1:55pm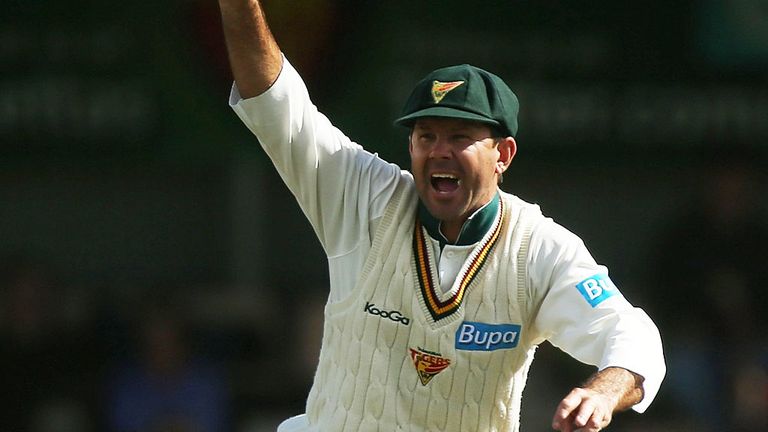 The 38-year-old retired from Test cricket at the end of last year following a stellar career, captaining his side to 48 Test triumphs, and making 13,378 Test runs in 168 matches.
Ponting arrived in England this week to play county cricket for Surrey, and he conceded that if asked it would be hard for him to turn down a call from his country.
"Mate, they will have reserve batsmen around should anything like that happen so I don't think they will be needing me. You wouldn't say no, would you, if that call came and I would never say never, but you have to say a call-up like that now is extremely unlikely," Ponting said.
Stronger
"I won't be in the changing room but I'll be keeping a close eye on what's going on, that's for sure.
"It won't be a case of keeping my distance from the Australian blokes or letting them get on with it.
"I have a lot of good friends in the side and I'll be catching up with them and talking about what's going on. If Michael Clarke wants to run anything by me he knows where I am. There's nothing official in place but I'll only be down the road."
After a poor run of form against South Africa, Ponting was left out of the Ashes squad this summer, and he admitted he left the Test arena earlier than he wanted to.
"This was the series I was playing on for without a doubt," he said. "I felt Australia would have been a stronger side in this Ashes with both me and Mike Hussey in the side.
"The Ashes are the pinnacle and England is the greatest tour to be on. But the bottom line is I just wasn't good enough anymore to be a part of this team. I knew that."