Champions Trophy: No panic yet from Australia skipper George Bailey
George Bailey says Australia have not reached 'panic stations' yet despite the heavy Champions Trophy defeat by England.
Last Updated: 11/06/13 6:21pm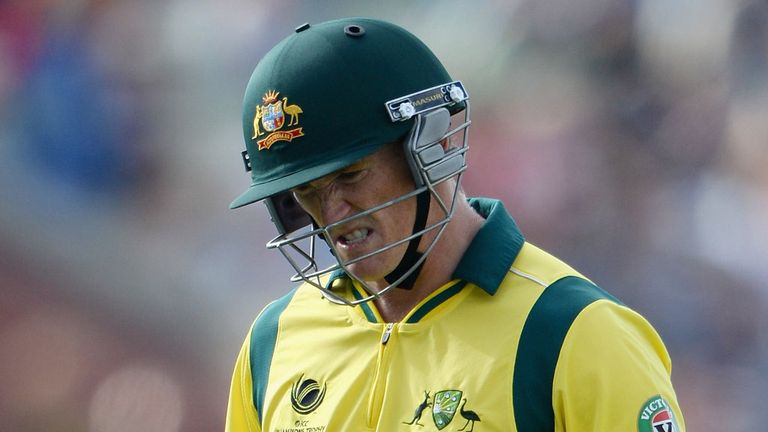 Australia batted poorly in the 48-run defeat at Edgbaston and the continuing absence of regular skipper Michael Clarke has led to some dire forecasts about the rest of the tournament and the Ashes series that follows.
They have a chance to find some form on Wednesday when they take on New Zealand, again at Edgbaston, but defeat would mean their chances of winning the tournament for the third successive time would be all but over.
"We're not playing the cricket we'd like to play," Bailey said.
"Probably the best way to get over that would be to win this tournament. I think we only lost the first game thus far, so we're not at panic stations just yet.
"The loss hurt us as much as anyone, more than anyone. We don't want to be losing to England, we don't want to be losing to anyone, but more so than the loss, the challenge is to be playing our best cricket.
"I think the challenge is when you've had a couple of poor batting performances that guys start to doubt their place on the team or their roles on the team, and what we want our guys to do is to go out and have that absolute clarity.
"That real freedom to bat the way we know that they bat, and that's different from how Shane Watson and David Warner will bat to how Adam Voges and George Bailey bat.
"New Zealand are in good form. I think both their opening bowlers have been in pretty good touch. Kyle Mills is shaping the ball and I guess a bit of a one-day stalwart for them.
"And Dan Vettori is always someone that we will respect, pay the utmost respect to and play him really watchfully. They're playing some really consistent cricket. They're not relying too heavily on any one player, which is always a key."