Ryan Harris rues David Warner's 'mistake' as Ashes preparation suffers
Bowler Ryan Harris believes the David Warner incident could "put the cat amongst the pigeons" in the Australia squad.
Last Updated: 14/06/13 2:04pm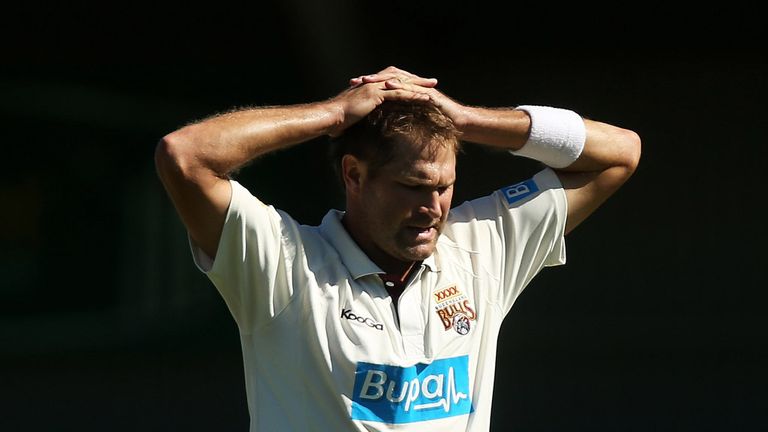 Harris is currently with the Australia 'A' squad as he nears full fitness, following an Achilles injury, and the 33-year-old admitted the controversy surrounding David Warner is not the preparation Australia wanted before such an important Test series.
"It's probably not ideal, no. A little thing like this can, maybe not splinter a group but put a cat amongst the pigeons, I guess," said Harris.
"The good thing about it is that we have got a tight group, everyone is pretty close. If someone makes a mistake we have to get behind them and help them out and make sure they don't make that mistake again."
The Queensland bowler was keen to draw a line under the Warner incident, however, saying: "It's been dealt with and we're concentrating on what we can do here (with the 'A' squad)."
As for how the lack of match practice will affect Warner's chances of making the Australia XI for the first Test, Harris conceded that it would be difficult, but not impossible, for the batsman.
"Obviously, it's going to be tough," remarked the seamer. "He's not going to have any match practice going into that game but I'm sure he's going to double up in the training session and the net sessions that he has.
"It's still not going to be match practice that he gets, but you can still do a lot in a net session and get the number of balls that you hit nice and high and face a lot of bowlers."