Cricket Australia: Channel Nine will not have a say in team selection
Cricket Australia has dismissed suggestions from Channel Nine that the network should have a say in team selection.
Last Updated: 20/06/13 8:23am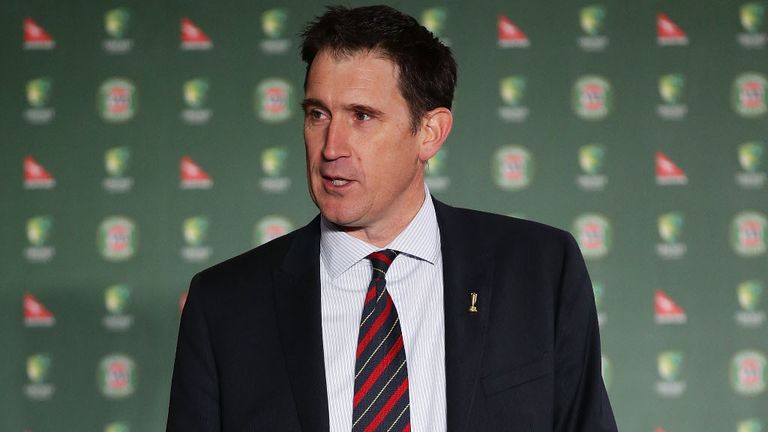 The Australian has signed a new five-year broadcast deal and managing director Jeff Browne told a business lunch on Wednesday that the network needed the best players on the field all the time to maintain ratings.
Browne also made clear that Channel Nine had concerns over Cricket Australia's rotation policy last summer.
"I understand why sports want to do that, but people at home want to see the best players playing and we urge Cricket Australia to pick the best players every time," he said.
Successful
"We've got to have the best players on the paddock to rate. I think we've got a better understanding on that.
"Last year that balance was skewed too much in favour of resting some players so from now on there will be a lot more discussion between CA and the broadcaster about that."
However, CA chief James Sutherland quickly denied any suggestion that Channel Nine would have direct input or even influence over selections.
"Cricket has a long-standing and successful relationship with the Nine Network but team selections and scheduling are matters for Cricket Australia," he said.
"The national selection panel selects the Australian teams. With the volume of international cricket being played, it will continue to be necessary for us to manage player workloads appropriately."