Australian fast bowler Shaun Tait excited for Essex's T20 campaign
Australian fast bowler Shaun Tait says he can't wait to get started, having signed up for Essex's T20 campaign.
Last Updated: 27/06/13 2:31pm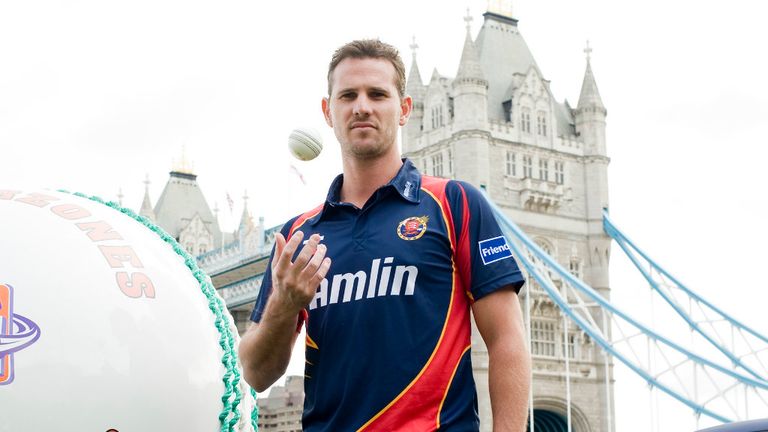 Having played in the Indian Premier League and the Big Bash in his homeland, the 30-year-old knows more than most about the standard of the various T20 competitions around the world and believes the English version is a match for any of them.
Tait has previous experience in county cricket with Durham and Glamorgan and is relishing his latest stint with Essex.
He said: "It's good to be part of Essex this year. I've played in this comp before and it's a high standard of competition and there's good crowds, everyone gets behind it.
"I think the standard of cricket is as good as it gets. I think it's definitely a difficult competition to play in. There's a lot of good players around the place. I actually enjoy it because the weather is cooler than India - it's a bit easier to run in and bowl!"
Now a seasoned campaigner, Tait is looking forward to joining an Essex squad with a strong blend of youth and experience and sees no reason why the Eagles shouldn't reach t20 Finals Day.
"I've played with Owais (Shah), I've played with Tendo (Ryan ten Doeschate), I've played with Ravi Bopara before and I've played against a few of these Essex guys before so, you know, I know them pretty well - a good bunch of lads," he added.
"As far as twenty20 cricket goes we've got a good squad. The guys we mentioned before: Owais, Ravi, Tendo even James Foster, the captain, there's a lot of experience there.
Lehmann backing
"I like playing in teams that have a good mixture of experienced players and some young players as well. This is what Essex has and I think there's no excuse why we can't be there on Finals Day."
Despite somewhat smaller grounds in England than in India or Australia, Tait believes the crowds create a good atmosphere in the 20 over competition.
However, for a bowler, smaller grounds create a different problem and Essex's Chelmsford is amongst the smallest in terms of boundary lengths.
"I played at Chelmsford before so I'm aware of what's coming up," said Tait, who once had a delivery clocked at 100mph at Lord's. "Hopefully my form's alright and I do OK but I'm sure they'll be a couple of games where the boundaries come into play and I take a bit of tap."
Tait admits that he has not given much thought to playing for his country again, two years on from his last cap, but believes the decision to appoint Darren Lehmann as head coach was the right one going forward.
"I've had a lot to do with Darren Lehmann," explained Tait. "He was captain of South Australia for a long time and he's a good mate of mine so I think it's a great decision. Obviously, nothing against Mickey Arthur, but I think 'Boof' Lehmann is definitely the man for the job."
Like most cricket fans the Adelaide-born bowler is looking forward to this summer's Ashes series and thinks the Australians have a pace attack to trouble England's batsmen.
"I'm not sure what team they're going with in the first Test of the Ashes series but I think we've definitely got some good bowlers to pick from," he said.
"You know, Starc, Pattinson, Siddle - we've got some good players. Mitchell Johnson even, he's been picked in the squad, but he's been bowling well still so we've definitely got a decent fast bowling cast.
"I'll be watching, on the couch and I'll try and head to a couple of games as well. It's always a good series to watch, especially over in England. Everyone gets pretty fired up for it and gets behind it so it'll be good."
Shaun Tait was speaking at the launch of the 2013 Friends Life t20 competition. For more information and to buy match tickets please visit ecb.co.uk/FLt20. #FLt20