Ashes: Australia fast bowler Mitchell Starc relishing taking on England
Australia fast bowler Mitchell Starc admits he is relishing the prospect of bowling against England's top order.
Last Updated: 04/07/13 3:46pm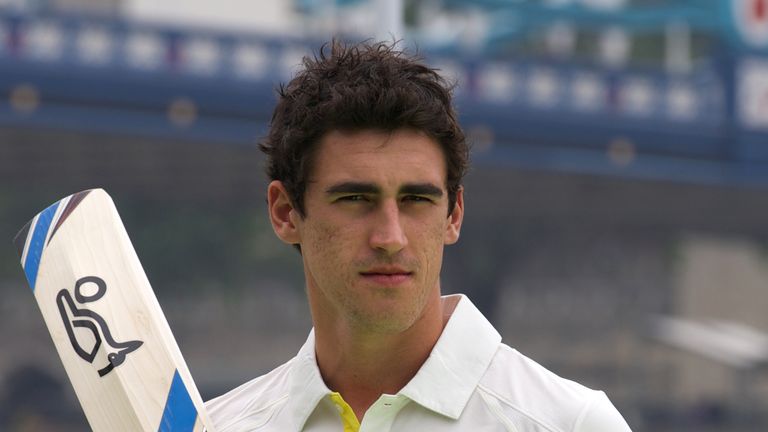 Captain Alastair Cook in particular struggled against left-armer pace bowlers with Kiwi quicks Trent Boult and Neil Wagner claiming his wicket six times between them in nine innings.
Starc and his fellow team-mates watched with glee as England struggled at times, although he does accept that Andy Flower's men will have been working on their weaknesses during the interim period.
"As a group we have paid a lot of close attention to that New Zealand and England series. For me and James Faulkner, being left armers, it was great to see a few of their guys really struggle against the left-armers," said Starc.
"I'm sure they have gone away now and worked at that, but it's encouraging. We'll have to find a lot of different ways if things aren't happening, to get them out. We can't just rest on his struggles against the left-armers.
Aggression
"It's a point of difference for us and hopefully we can get that ball swinging for as long as we can. It's all about early wickets and being very aggressive against him (Cook) being the captain of the side.
"They're going to do the same thing to Michael (Clarke), so as a bowling group we have to make sure we're very aggressive as well."
Starc underwent successful surgery to remove a bone spur in his ankle after suffering discomfort on the tour to India. The 23-year-old is now pain-free and raring to go.
"I've got no pain now, it was very painful in India. It's something I don't have to worry about now, or worry about having a jab or being careful bowling this many balls, it's all gone," he continued.
"It got pretty bad in that last Test in Mohali and injections weren't working. It was more the one we didn't know about, it wasn't the one we picked up around Christmas time, it was the one that broke off and we didn't know about and I went back for surgery."