Ashes: Brad Haddin believes Australia have talent and determination to succeed
Brad Haddin says Australia's new-look team are ready to write a new chapter in Ashes history.
Last Updated: 10/07/13 11:21am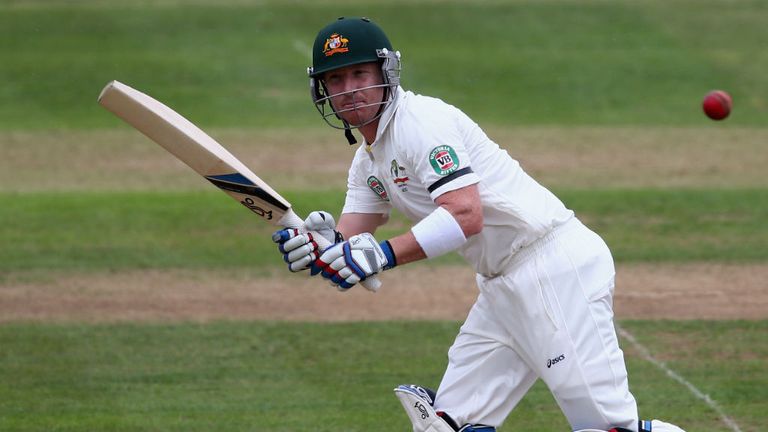 With the eagerly-anticipated 2013 series starting at Trent Bridge on Wednesday, pundits at home and abroad say the squad is one of the weakest Australia have sent to England to contest the Ashes.
But Haddin says the inexperienced squad are determined to banish the memories of back-to-back defeats in the "biggest series of all".
"It hurts and that won't go away, the two losses in 2009 and the one at home - it is always going to hurt. We'd love to make amends for that in this series. Our progress over the last three weeks has been good. Now we're excited about day one of the Test," he said.
Memories of the great Australian teams of recent years, with superstars such as Shane Warne, Glenn McGrath and Ricky Ponting, are still fresh, but Haddin says the media - not the squad - are looking back.
"We've moved on, I don't think you guys have," he told a press conference in Nottingham. "I think it's important to live in the moment. We've got a Test series starting in two days. We can sit and talk about what's happened before and some great games in Australian cricket and English cricket. It's about us now, starting in a couple of days' time - another exciting Test series.
"It's a new series. The hurt from the last two series will never go away and nor should it. But it's a new campaign. New dreams are made, new experiences are about to be had. It's important we move forward and enjoy this for what it is.
"You've got to win the big moments and recognise those big moments quicker than the opposition."
Determination
Haddin says a relatively inexperienced line-up has the talent and determination to thrive against England, who start hot favourites to win.
"We're comfortable where we are it," he said. "We've got some very exciting players in our squad. We've got a lot of talent in that changing room. We just don't know what some of these guys are going to do on the international stage. It's going to be exciting to see them unleashed and see them in the biggest series of all.
"They are excited. They can't wait to have a crack on the first morning of the Test match. We're just holding them back a bit and keeping their emotions intact so we can let them loose on day one.
"But it's all about putting it together and winning those big moments in the biggest series we'll play. Time will tell where we are all at and we'll judge after the fifth Test."
Haddin added that skipper Michael Clarke, who has only just returned to action after months out of action because of a back injury, is ready to go on Wednesday.
"He's good - he's right to go. His batting hasn't changed in the 10 years I've been playing with him. He was back in the nets today," said Haddin, who admitted he was impressed by Trent Bridge.
"It is a beautiful ground. I was here in 2005 and there's a bit of work been done on it since them. It's a great Test venue and one of the traditional venues you play an Ashes Test on. So it's great to be back here."