Ashes tour: Peter Siddle plays down Stuart Broad controversy
Australia fast bowler Peter Siddle has attempted to downplay the controversy surrounding Stuart Broad at Trent Bridge.
Last Updated: 13/07/13 12:06pm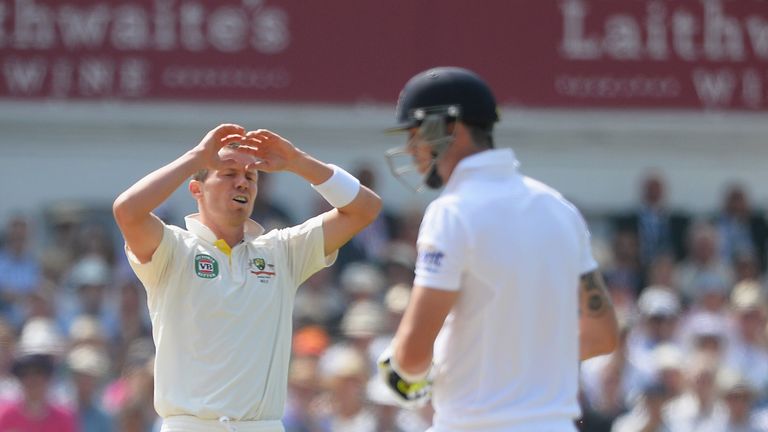 Siddle insists the tourists took no issue with Broad's decision not to walk after a blatant edge to Michael Clarke at slip during the third day of the first Ashes Test.
Umpire Aleem Dar turned down the loud appeals from Australia who had no DRS reviews remaining at the time.
"It just happens. It's the umpire's decision and you take it and keep going on," said Siddle.
"That's what we did. There wasn't a big deal made about it. We got on with it and kept working to get the wicket.
"How many people have ever walked? I'm a player, I'm not the one who writes the laws.
"Obviously people are going to be frustrated but it's hard out there for players and umpires. It's a long tough day for people out there.
"We have to deal with it and spectators have to understand things like that happen. It's a long day and tough work for everyone involved. We can't go blaming anyone."