Ashes 2013: Steve Smith insists England have played "hard but fair" in summer series
Australia batsman Steve Smith has played down criticism of England's behaviour on the pitch in this summer's Ashes.
Last Updated: 07/08/13 3:00pm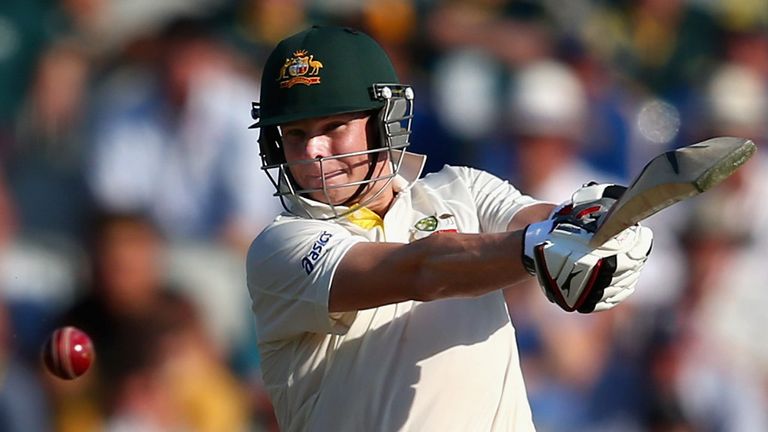 Leg-spinning legend Shane Warne suggested that England players have been guilty of arrogance on their way to retaining the Ashes, claiming the home side were "losing respect" for the game and the opposition.
But Smith insisted he had not encountered any such problems on the field, and that he had enjoyed the "banter" over the first three Test matches.
"It's been a hard-contested series, the biggest stage for Australian or English players," he said. "It is always played hard but fair at the same time.
"There is a bit of banter. But that stays on field and we're always working hard to try to win."
Smith also joined the likes of Kevin Pietersen and Australia captain Michael Clarke in denying players had used silicone tape on their bats in an attempt to "cheat" the Hot Spot thermal imaging technology.
"Obviously I don't think any of us have done anything with silicone on our bats," added Smith.
"We know that we put fibreglass tape on the front and that's purely for protection of the bat - to try and make them last longer.
"It's in the spirit of the game not to do that sort of thing. We haven't even discussed anything about that, trying to cheat the system at all.
"I've never thought about it. I've never seen silicone tape at all, not even heard of it before. I don't even know what it looks like."