Australia coach Darren Lehmann hopes to take one-day form into return Ashes series
Darren Lehmann believes Australia's NatWest Series win is a vital confidence boost for this winter's Ashes.
Last Updated: 17/09/13 12:41pm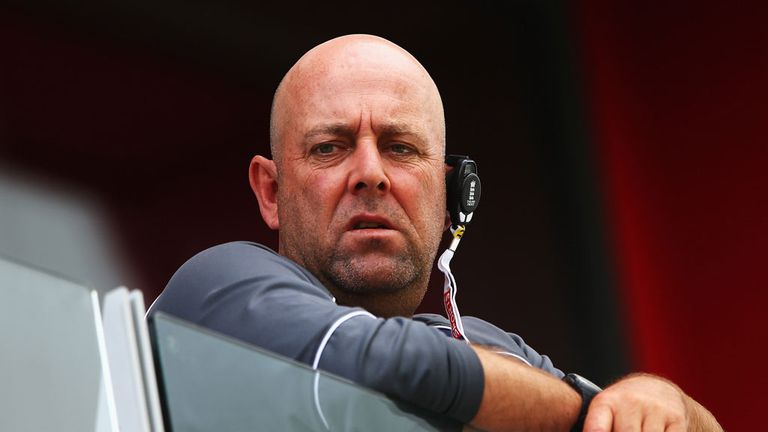 Australia bounced back from their 3-0 Ashes defeat to clinch a 2-1 win in the one-day series following a comfortable 49-run victory in the decider at the Ageas Bowl in Southampton.
Coach Lehmann is aware they need to find improvement in the Test format if they are to regain the Ashes, but he insists the side can emulate their performance in the 50-over format when the series gets underway in November.
"I am really pleased with the way they played throughout the one-day tournament even though we had a few rain-affected games but I thought we played pretty well," he said.
"It gives us some confidence and we can go home and get back into the Indian one-day series and then the Ashes.
Confidence
"We are very confident but we know we have got to improve in some areas - especially with the bat. The way we played, especially in the last three Tests, we were very, very good except for two hours in Durham. We just need to be consistent and grab the big moments and we know that.
"Everyone says it was a close series but we still ended up losing 3-0. It was closer than people think but at the end the result was 3-0 so we have got to improve.
"We know the conditions at home will probably suit us better than England but we have got to play better cricket."
Lehmann is also encouraged by the return to form of fast bowler Mitchell Johnson in the one-day series, which could earn him a recall to the Test side for the opener in Brisbane.
"Johnson bowled fast the whole time and as long as he is consistent that is all he has to do so I am really impressed with him," Lehmann said.
Strong case
"He has put a strong case but he has got to keep backing that up like every other player. They have got to perform and perform at the level we need to compete against good sides."
But Lehmann also admitted he is concerned over the fitnesss of captain Michael Clarke, who has continued to struggle with his long-term back problem throughout the tour.
"He will go home and get scans or whatever he has to do and then if he is not 100 per cent fit we have to wait and see," Lehmann added.
"(On Monday) he said he was fit to go and you take his word on that. We'll get back home and check it with the medics and see how he goes from there.
"He has had it for a long time. Dealing with a new coach and a chronic injury. I am pretty pleased he got through the series albeit very lucky to play (on Monday) but he played and led well."