Michael Clarke hoping to be fit for one-day tour of India next month
Michael Clarke insists there are many positives he can reflect on after returning home from a turbulent tour of England.
Last Updated: 18/09/13 8:54pm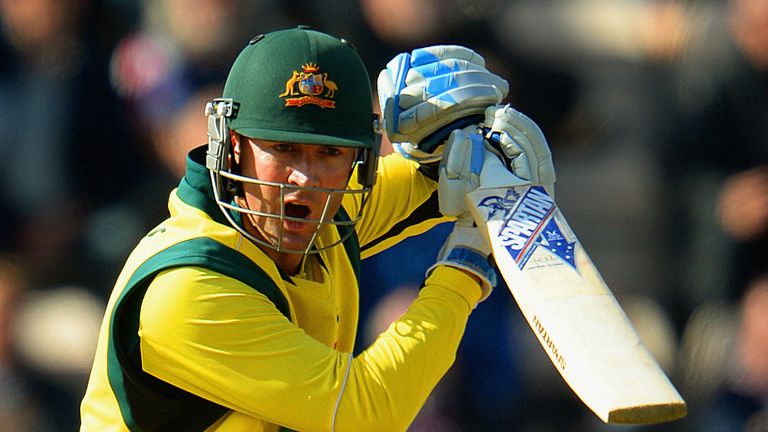 Clarke was helpless to prevent his side losing the Ashes series for a third time in a row, however bragging rights were claimed in the one-day format, where Australia clinch a 2-1 series win at the Ageas Bowl on Monday.
The teams will reunite in Brisbane on November 21 for the return Ashes battle and Clarke, while pleased to leave England on a high, admits there are still many areas where his side need to improve as they look to take some momentum into the Australian summer.
"At the end of the day the result says 3-0 in the Ashes series and it says 2-1 to us in the one-day series," he said.
"It's really important for us to stay nice and positive and look at the positives that have come out of the tour, but we need to make sure we're putting the results on the board and getting those wins."
Exciting
He added: "It was a good win for us in the one-day series and we just need to keep that momentum going.
"I think certainly a lot of positives have come out of the whole tour including the Ashes series.
"There's obviously areas of our game where we continually see we need to improve, but I think the back end of the Test series was really pleasing the way we went about it.
"To be able to win the one-day side of things I think is really exciting for the one-day group."
Clarke remains hopeful of playing in the upcoming one-day series against India despite continuing to struggle with his long-standing back injury.
Clarke has been troubled by his back for the majority of his career and missed the Champions Trophy in June when the problem flared up shortly after completing the long-haul flight from Australia to England.
Plan
But he has no intention of taking a rest and is hoping that Australia's medical team will clear him for the trip to the subcontinent next month.
"For me right now it's about getting on the phone to Alex Kountouris, the Australian physio, and communicating with him as I have been over the last couple of weeks since he's been back in Australia and we'll make a plan from there," Clarke told a press conference shortly after touching down on home soil.
"No doubt it's quite stiff and sore, but I'll be guided by the experts on what I need to do now to try and get myself as fit as I can be.
"I would certainly like to go (to India) and continue to play.
"The more I can be a part of the two formats of the game that I'm playing, the more I'll try and do that because I'm enjoying my cricket at the moment."
Coach Darren Lehmann will certainly want to see his skipper and star batsman back to full fitness but admitted before leaving England that Clarke's fitness will be approached with a hint of caution.
"He will go home and get scans or whatever he has to do and then if he is not 100 per cent fit we have to wait and see," Lehmann said.
"On Monday he said he was fit to go and you take his word on that. We'll get back home and check it with the medics and see how he goes from there.
"He has had it for a long time. Dealing with a new coach and a chronic injury.
"I am pretty pleased he got through the series albeit very lucky to play on Monday but he played and led well."