Australia batsman Usman Khawaja may refuse to wear sponsors' logo
Australia's Usman Khawaja could follow Fawad Ahmed's stance on refusing to wear the logo of team sponsors VB.
Last Updated: 22/10/13 1:01pm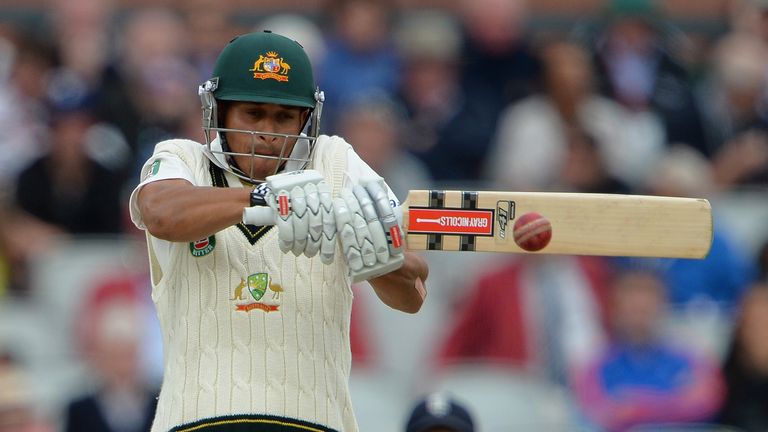 Ahmed caused a stir earlier this year when he was given permission to wear unbranded clothing while representing Australia as alcohol conflicts with his religious beliefs.
Khawaja, the first Muslim to play for Australia, has revealed he may follow the example of his team-mate and South Africa batsman Hashim Amla, who also refuses to wear logos promoting alcohol.
"I understand what Fawad is doing, and I'd be lying if I said I hadn't thought about it," Khawaja told the Sydney Morning Herald.
"I thought about it for this Ashes campaign. But I probably haven't been in the Australian team for long enough to worry about it too much."
Advice
Khawaja also revealed he had sought advice on the matter from world No 1 Test batsman Amla, who does not accept any bonuses from South Africa's sponsors Castle Lager.
"He just said to me he doesn't accept prize money from whoever their alcoholic sponsor is," Khawaja said.
"I assume if I ever did do it, that's the path I'd lead. But at the moment it's all about the cricket for me."
Meanwhile, the Pakistan-born left-hander has signed contract with Sydney Thunder for the next two seasons of Australia's domestic Twenty20 competition.