The Ashes: England batsman Jonathan Trott receives support of cricket world
The world of cricket has united to support Jonathan Trott after he left the Ashes tour due to stress-related problems.
Last Updated: 25/11/13 10:08pm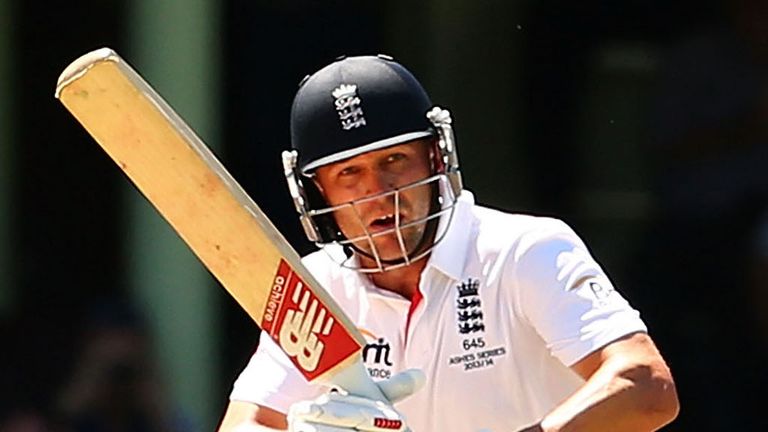 Trott was ranked as the second best batsman in 2011 but he has since struggled for form, making just 19 runs from his two innings in England's crushing 381-run defeat in the opening Test in Brisbane.
The Warwickshire player has now revealed the health concerns which have forced him to fly home and a number of key figures in the game have been quick to wish him well in his recovery.
"Love Trotty. Absolute champion of a man. He knows he has all the support of all the people around him. Puts cricket in perspective," Stuart Broad tweeted.
Another of Trott's England team-mates, spin bowler Graeme Swann, was also keen to get behind him.
"Glad there are so many good people out there showing support for Trotty. Those who aren't can quite frankly crawl back into the pond," he tweeted.
Australia head coach Darren Lehmann also offered his support via Twitter.
"I wish Jonathan Trott a speedy recovery from a tough situation, a safe flight home to be with family," he said.
Meanwhile, Marcus Trescothick, who also suffered from similar problems during his career that forced him to return home early from a tour of India in 2006, was keen to focus on the man behind the headlines.
"Let's not start pointing too many fingers at the reason why and how, let's just think about the man in the mist (sic) of it all," he tweeted.