Ashes: Craig McDermott claims Mitchell Johnson can bowl faster in Perth
England have been warned to be expect another full-bloodied barrage from Mitchell Johnson in the third Ashes Test.
Last Updated: 10/12/13 6:59am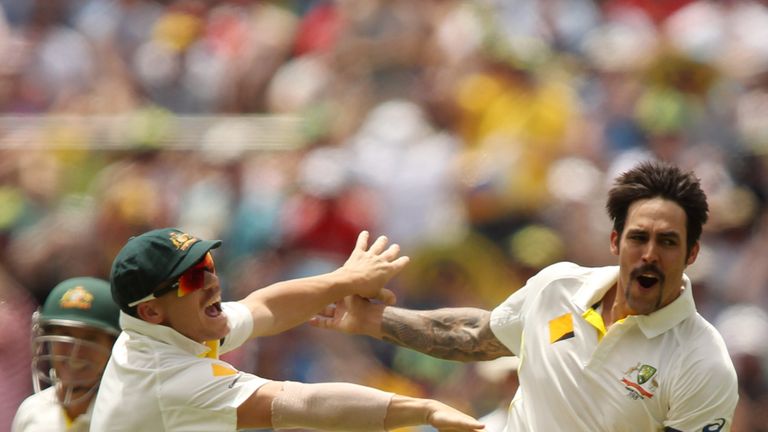 England's batsmen have struggled to deal with the pace and aggression of Johnson during the series so far, with the 32-year-old taking 17 wickets as Australia opened up a 2-0 series lead.
Johnson has been bowling at speeds of 93mph and picked up back-to-back man-of-the-match awards.
However Australia bowling coach Craig McDermott claims that Johnson can bowl even faster on his home track at the WACA.
"I'd like to see - at his home ground, being in front of his adopted state, Western Australia - what the adrenaline does to his pace," McDermott told AAP.
"Not forgetting that it's not all about speed. It's about making sure that the ball is in the right spot and that is what Mitchell has done since his return to international cricket, both in the shorter form and in Test match cricket.
"He has been able to bowl good line or length, mixed up with some very good short-pitched bowling.
"I'm sure they think about it a fair bit. A bloke coming at you at 150 kph or 155 kph, with a slinging action, is not a lot of fun let me tell you."