Rain ruins warm-up game as Australia's preparations hit in South Africa
Australia's preparations for the first Test in South Africa have been disrupted by heavy rain at their training centre.
Last Updated: 03/02/14 11:45am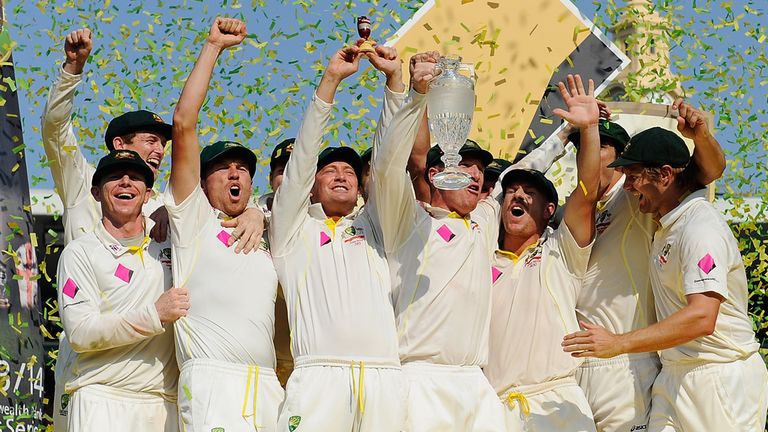 The tourists have been forced to relocate from Potchesfroom, where their sole first-class warm-up game was due to begin on Wednesday.
That has already been called off and, with just nine days until the first of three Tests gets under way at Centurion, the Ashes-winning squad is now in Johannesburg.
Team manager Gavin Dovey said: "Unfortunately, with persistent heavy rain forecast for Potchefstroom we have had to look at alternative arrangements.
"Cricket South Africa (CSA) have been very accommodating in helping us relocate to Johannesburg, providing us with more flexibility with our training options, specifically adequate indoor training facilities to counter any the bad weather."
A CSA statement confirmed the cancellation of Australia's four-day game against a South African Invitational XI.
The first Test between South Africa and Australia is live on Sky Sports. Coverage begins at 8am on February 12 on Sky Sports 1.