Yorkshire: Jason Gillespie backs Bairstow to be England wicket-keeper
Jason Gillespie believes England are 'on an absolute winner' with Jonny Bairstow as their Test wicket-keeper.
Last Updated: 21/05/14 12:34pm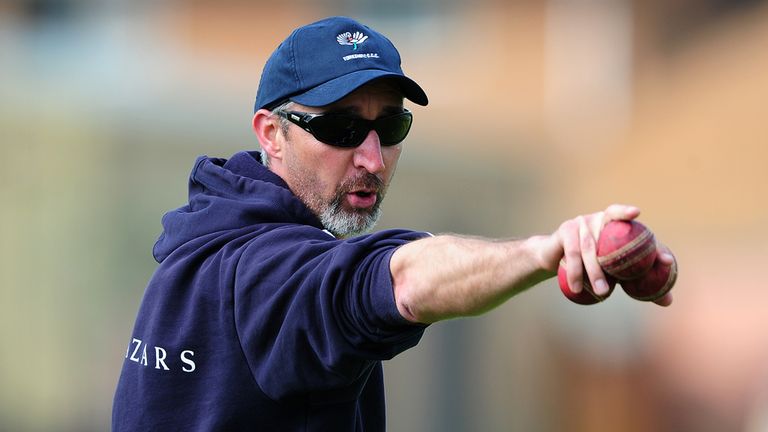 The 24-year-old gloveman has started the domestic season well since returning from a finger injury and hit 95 against Durham in a televised County Championship game at Chester-Le-Street.
With new coach Peter Moores selecting his first Test squad next month, Gillespie believes that as the man in possession of the gloves, Bairstow should be given the opportunity to prove himself.
"Look, the way I see it, it's pretty black and white. Jonny is the current Test 'keeper - simple. Explain to me what anyone else has done to allow them to not pick him? That's where I stand," said Gillespie.
"All things being equal, Jonny should be afforded that opportunity. Jonny could be a very dynamic player coming in at number seven for England - that could be a role for him."
Bonus
The England wicket-keeper is a much-debated position with Matt Prior losing his spot during the calamitous Ashes tour of Australia.
One-day keeper Jos Buttler is pushing for a call-up with two half centuries in Division One already this season and, along with Prior and Bairstow, seems to be one of the main candidates.
However, the Yorkshire coach believes there is only really one option.
"Jonny is a naturally aggressive batsman in any situation and will always look to take the positive option." added Gillespie.
"For me, England are on an absolute winner with him coming in at number seven - that's as good as it gets really.
"To have someone as devastating as that who can turn games so quickly is a massive bonus."
Newly-appointed coach Peter Moores is expected to announce the Test squad after the ODI series against Sri Lanka, which finishes on the June 3 at Edgbaston.