Darren Lehmann: Australia's defeat to Zimbabwe embarrassing for everyone involved
Last Updated: 01/09/14 4:44pm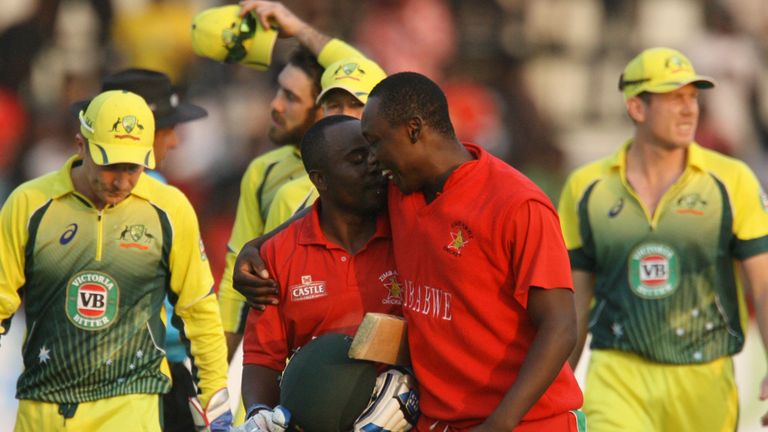 Coach Darren Lehmann emerged embarrassed and frustrated, after Australia slipped to an historic three-wicket defeat at the hands of Zimbabwe in Sunday's key tri-series fixture at the Harare Sports Club.
The Aussies crawled to a modest total of 209-9 on the back of captain Michael Clarke's unbeaten half-century, which the hosts surpassed with a full two overs to spare - thanks largely to skipper Elton Chigumbura's commanding half-ton.
"There are probably not enough expletives in the English language at the moment for the way I'm feeling. It's just embarrassing for everyone involved in the touring party, and I hope they're hurting. They should be," said Lehmann.
The visitors were criticised for resting batsman Steven Smith and fast bowler Mitchell Johnson. While Clarke was successful in replacing Smith in the middle order, all-rounder Ben Cutting proved inadequate.
"By the end of the result, we probably thought we did get it wrong. But if we can't beat Zimbabwe with that side we've got problems, so we've got to sort them out. We've got to learn really quickly because teams are going to see that and they're going to react to it," added Lehmann.
The result saw South Africa maintain a healthy lead in the triangular series standings, while the Australians and Zimbabwe occupy second and third position respectively. The Proteas and Aussies will clash at the same venue on Tuesday.