Fawad Ahmed tipped for call-up to Australia Ashes squad
Michael Clarke is refusing to rule out the possibility that Fawad Ahmed could be given a call-up to the Ashes squad.
Last Updated: 27/05/13 9:17am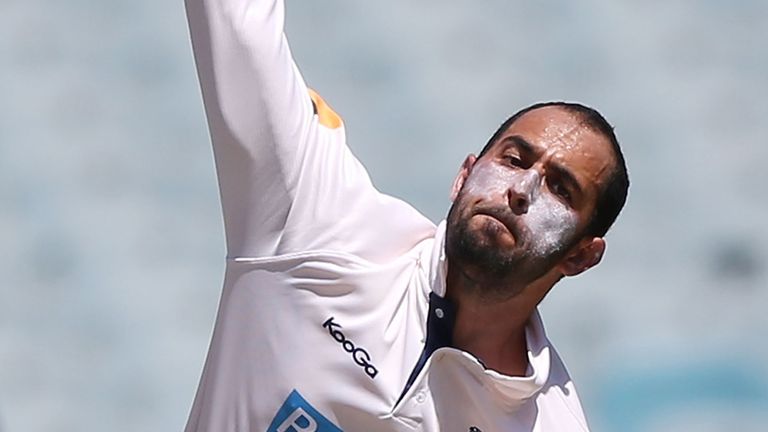 Reports in Australia suggest that Ahmed, a Pakistan-born leg-spinner, will be called up if he becomes eligible under proposed changes to the country's citizenship laws which are expected to come into force in the next few weeks.
A refugee, Ahmed was only given a permanent visa to stay Australia in November last year after leaving his home in the border region near Afghanistan, where he says he was targeted by extremists.
He played three Sheffield Shield games for Victoria late last season and took 16 wickets at 28.37, bringing him to the notice of Australian selectors.
Chief selector John Inverarity has left open the possibility that Ahmed could be added to the initial 16-strong squad, which was announced in April.
Opportunities
The squads for the Ashes lead-in events - the ICC Champions Trophy and the Australia A tour - left at the weekend, including Clarke.
Captain Clarke is backing Nathan Lyon - the only spinner in the squad - and says the reports are just speculation.
"I think Nathan is well and truly aware of that. He knows where he sits in the team. There is a lot of water under the bridge before we have to worry about the first Test match," Clarke said.
But he admits there is nothing to stop Ahmed being called up if the laws change. "I think if you listened to what John Inverarity said, he said, 'We've picked 16 and there (are) opportunities for other guys'.
"That could be one player, that could be five players. I don't think he certainly named an individual player."