Andrew Strauss thinks Nick Compton will regain his form in time for the Ashes
Andrew Strauss believes that Nick Compton can be a successful Test opener as long as he retains his self-belief.
Last Updated: 27/05/13 3:17pm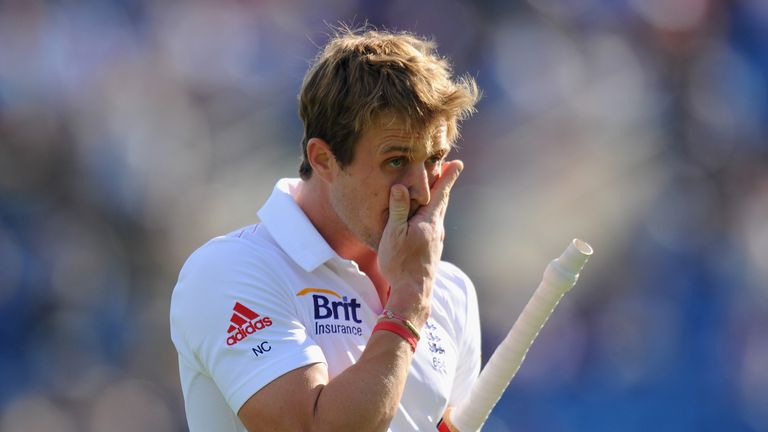 Compton was brought into the side as Strauss' replacement at the top of the order after the left-hander announced his retirement from all forms of cricket last year.
After a fairly unremarkable start he came into his own during the winter tour of New Zealand, recording consecutive centuries across the first and second Tests in that three-match series.
But Compton has scored just 54 runs in his last six innings and many believe his place is now under threat ahead of this summer's Ashes series. But Strauss has backed him to regain his form.
"I do sympathise with him because I think people are making a big deal out of nothing, two matches ago he got back-to-back centuries," Strauss told Sky Sports.
Pressure
"He's obviously feeling the pressure a little bit because Kevin Pietersen is probably coming back at some point. It's hard to bat when you're under that sort of pressure.
"I think all he has to do is retain that belief he had a couple of games ago and there is no reason why he shouldn't move forward."
England barely escaped with a draw in their winter series with the Black Caps but have been much more impressive on home turf against the same opposition, posting a big win at Lord's and taking total control of the ongoing second Test at Headingley.
Strauss added: "I think England have got some really important momentum now, actually.
"At the start of the Lord's Test it was all a bit nervy and edgy but they've built up a good head of steam and they've played fantastically well at Headingley so far."