Ashes: Graham Gooch says Lord's hero Joe Root is not the finished article
England's batting coach Graham Gooch says Lord's hero Joe Root still has plenty to prove.
Last Updated: 22/07/13 6:27pm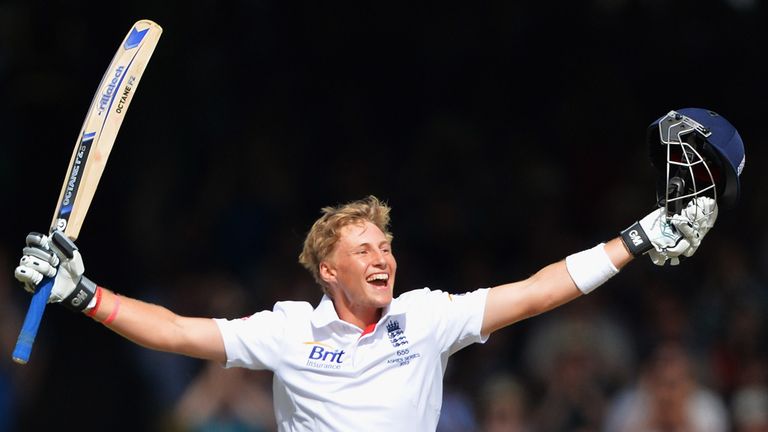 The Yorkshire opener, 22, became the youngest England batsman to score an Ashes century at Lord's in the second Test victory over Australia.
Gooch said that Root's brilliant 180, in just his fourth innings since being moved to the top of the order, is a testimony to the youngster's maturity.
But the former England and Essex stalwart says Root still has plenty to do to be considered a fixture in the team.
"Sometimes, in every country in the world, players get thrown up who are not only skilful, not only have good disciplines and good habits but are mature characters for young men," Gooch said.
"And I think from the first time we all experienced Joe in India a few months back it was quite evident that this lad was very mature mentally, had a good work ethic and keen to learn, and had one of the most important ingredients for a sportsman - he was prepared to drive his own career forward.
Complete
"He's not waiting for advice, he's seeking advice. He's seeking information, he's looking for new ideas. It was not a surprising decision when he forced his way in on merit, into the side in Nagpur in that Test and has gone on and on.
"(But) one innings doesn't make you a regular for a long period of time. He's shown good promise, he still needs to be tested in different conditions if he goes down to Australia this winter in their conditions - he's not a complete player, nobody is a complete player.
"He's a young player with great promise and great skill and anyone who sees him play would think that he would have a fruitful career, but you can't be sure.
"One of the secrets of our cricket in a way is, you don't look too far in advance in the match. You look at the next period of play, the next session, the next drinks break.
"You look at it in smaller bits, and if you can win those smaller parts of the game then you can build towards a position maybe to win the game in the bigger picture.
"I think that's one of the successes of this team, and in the recent past as well. Every guy knows his part, with the introduction of young players too and the side's ever evolving."