Ashes: David Warner admits he deserved to be dropped by Australia
David Warner has admitted that being dropped by Australia was the "kick up the bum" he deserved and needed.
Last Updated: 25/07/13 4:42pm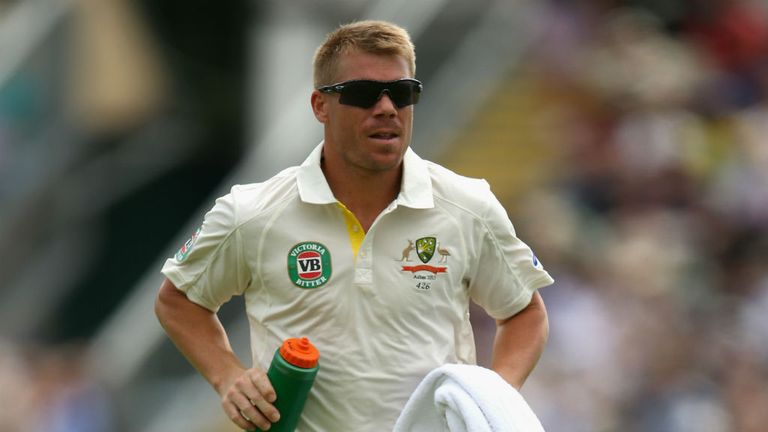 The batsman was suspended by the tourists after he admitted punching Joe Root in a bar following the Champions Trophy defeat to England at Edgbaston last month.
Warner's suspension ended ahead of the opening Ashes Test at Trent Bridge, but he was overlooked for selection due to a lack of match sharpness.
He was sent to join the Australia A squad touring Zimbabwe and South Africa, and he responded with a superb 193 on the first day of the clash with South Africa A in Pretoria.
Having rediscovered his form, the left-hander is now expected to rejoin the Ashes squad in England in time for next week's must-win third Test at Old Trafford.
"Sitting on the sidelines and copping that punishment and not being selected it was a thing that I needed," Warner said. "I definitely needed a kick up the bum. It was my own fault the incident that happened.
"My job was then to support our players, support the rest of the group and do everything I could to help them prepare for the games.
Working hard
"I did that and I know the other guys on the tour did the same thing. We've all been working very hard," added Warner, who was delighted to spend time at the crease in Pretoria after falling cheaply in their previous game in Zimbabwe.
"I set myself a goal of wanting to bat three hours out there. I batted an hour in Zimbabwe and I decided here I'd just come in and be positive from the start and when the ball was there to hit, I hit it. That's how I played and it came off.
"I hadn't really played for about 40 days so with no cricket under my belt I was fortunate enough to be sent here and get some game time in. I know I would have had to wait until after the first two Tests to get any game time over there otherwise."
Warner also dismissed rumours of a rift with opener Shane Watson, who was left out of the side to face Sussex this weekend and is staying in London to work on his technique in the nets.
"A hundred percent. I get along with Shane very well," Warner said. "I thoroughly enjoy batting with Shane.
"I know what he does for the team and I know what a team player he is, not just on the field but in and around the group how he supports the guys. He's fantastic."