Ashes: Australia's Phil Hughes optimistic of retaining Test spot
Phil Hughes says he is hopeful of keeping his place in the Australia side for the third Ashes Test.
Last Updated: 27/07/13 11:20am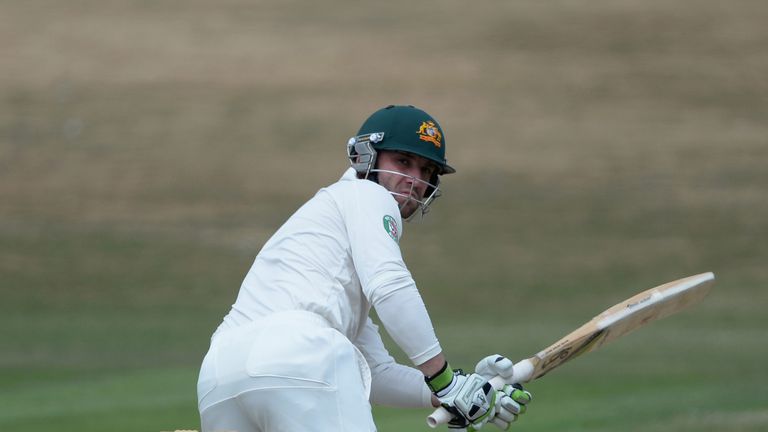 The left-hander made 81 not out batting at number six in the first innings of the opening Test but made a duck in the second innings and, having been promoted to number four, made just 1 in each innings of the second Test.
Meanwhile, David Warner scored 193 for Australia A this week and, with the tourists 2-0 down in the series, they may make changes to their batting line-up for Old Trafford.
However, given a chance to open the batting against Sussex in the tour match on Friday, Hughes responded with 84, and hopes he has done enough to stay in the Test side.
Comfortable
"I don't mind where I bat but, when you do move from one to six, mentally it can be frustrating," he said.
"At times it can be tough to get your head around the different positions but you've just got to get on with it.
"It was different going out opening but it's something that I'm very comfortable with, opening the batting. I've done it for a number of years.
"When you lose Test matches there are obviously changes. When you lose it is not a good thing and it is about finding the right balance.
"Overall I feel confident and hopefully I'll be in that third Test side when it's selected.
"It's about opportunity. If you do get one position you do want to nail it down but I haven't nailed it down.
"I think there's always competition and that's a good thing. It's great to see Davey score a big 190 for Australia A, and I thought we all batted quite well here (the Aussies closed on 354-5).
"The last Test match obviously didn't go to plan personally but it's only one game.
"I felt like the first Test match, the 81 not out I scored was probably one of the better innings I've played in the international arena."