Darren Lehmann takes positives from Ashes series so far
Australia coach Darren Lehmann believes his side have learnt a lot from the first three Test matches against England.
Last Updated: 06/08/13 11:46am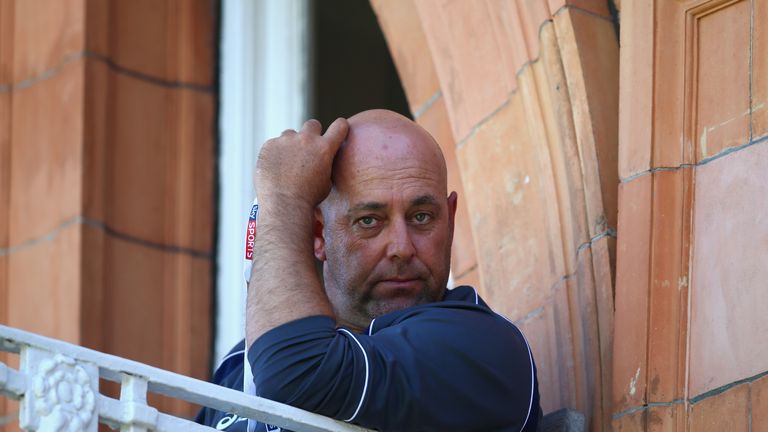 Monday's draw in the rain-affected third Test at Old Trafford saw England - who lead 2-0 in the five match series - retain the trophy.
However, Lehmann is determined to go into the Ashes series in Australia at the end of the year with a win on English soil - starting with Friday's fourth Test in Durham.
"I think, all you have to do is learn. We've seen that over the last five days, and now again they've got to learn to repeat that in a back-to-back Test match," Lehmann said.
"That's important for our group, we know that. We had a good chat, a few people came in and said a few words which is great.
"They're learning from some really great people. (David) Warner, who is in there, and Michael (Clarke) had some great words to say to the players. And just about learning the game and keep that level head.
"We can't get the Ashes now, but what we've got to do is make sure we're best prepared for Durham to play the better cricket we did here, win the game and then move to the Oval and move back home.
"You can't look too far ahead. The home series is a long way away. What we can concentrate on is these next two Test matches.
"We want to win them. We're playing for our country and against England, the arch enemy and it's going to be a great battle in Durham I'm sure.
"They'll want to prove a point that they had an off game, we want to prove a point that we're here to play. I think we've done that all bar a couple of sessions at Lord's."