The Ashes: Alastair Cook says England are unbothered by Shane Warne's criticism
England captain Alastair Cook says his team will be ignoring criticism from Shane Warne about their behaviour.
Last Updated: 09/08/13 8:12am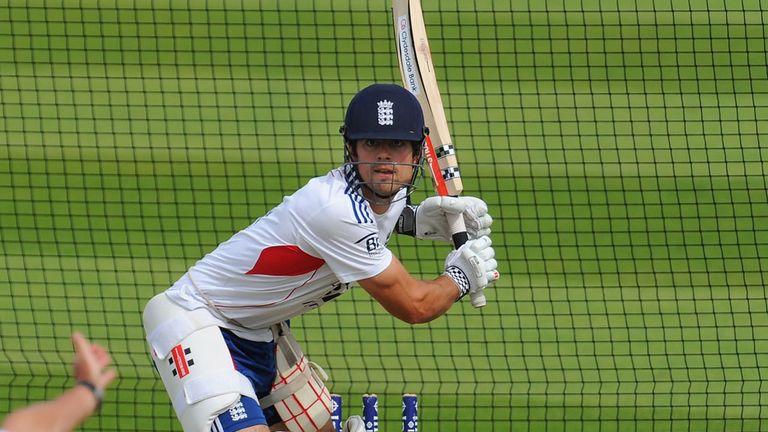 Legandary Aussie spinner Warne wrote in the Daily Telegraph that he wondered if England had been told to behave in an "arrogant and dismissive" manner.
Warne singled out interviews conducted by Matt Prior and Graeme Swann for criticism but Cook says he feels the comments were unjustified.
Asked ahead of Friday's fourth Test if the remarks were a case of Warne 'shouting his mouth off', Cook said: "To be honest, it is a bit of that.
"As a side, I've got no qualms with the way we've gone about our business in this series.
"The way we've conducted ourselves, we've been very good. For us, as an England side, it's just a story in the media, and we will just totally ignore it.
"I don't really mind what he says.
"It is all about how we play our cricket. People are entitled to their opinions about the way we go about our business as a side, and we try to be as respectful as we can to the opposition.
"We try and do things in a proper way. Clearly, we don't always get it right, but I think (head coach) Andy Flower has been very strong on that in his coaching circle."
However, Cook did criticise spinner Monty Panesar, who was a non-playing member of the England squad for the last Test and was fined by police for urinating on nightclub bouncers after drinking to excess in Brighton on Monday night.
"I think it is a very disappointing incident to happen," said Cook. "Certainly, for a member of the England squad, as he was.
"We know the responsibilities we have as cricketers. Any behaviour like that is unacceptable."