The Ashes: Andy Flower praises England but insists they must improve
Andy Flower paid tribute to his players as they celebrate retaining The Ashes but warned they must improve.
Last Updated: 26/08/13 11:37am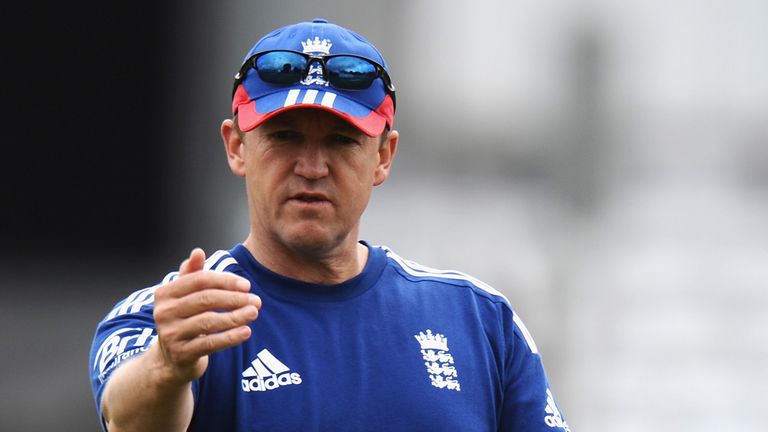 A draw in the fifth and final Test at The Oval meant England secured a 3-0 series victory but Director of Cricket Flower admitted they were not at their best.
He backed them to improve ahead of the opening match in Brisbane which gets underway on 21 November though, while also defending critics who described England's approach as 'attritional.'
"The players are very proud to have won the Ashes," said Flower.
"It takes an incredible amount of effort and skill and courage to come through a five-match Test series.
"It's an extended period of time, almost like a military campaign, and the players have done themselves and their country proud."
As for this year's return series in Australia, Flower added: "Winning in Australia is a tough ask and we must play some of our best cricket. We know we are capable of it.
"In this series we didn't play our best cricket. I think that is fair to say.
"There is room for us to improve and our guys will be working hard to ensure that happens."
Flower clearly bristled when it was suggested England's style of play was less than dynamic at times, highlighting some key points in the series that disproved that theory.
"I wouldn't describe Jimmy Anderson's bowling at Trent Bridge as attritional," he added.
"I wouldn't describe Kevin Pietersen's batting yesterday or Stuart Broad's exceptional spell up at Durham as attritional.
"That's a very negative spin on the topic."
Once the furore over David Warner's swipe at Joe Root on a Birmingham bar had subsided, the Ashes series was a largely friendly affair until The Oval Test.
Australia captain Michael Clarke exchanged words with Kevin Pietersen out in the middle, while Green Baggies coach Darren Lehmann accused Stuart Broad of "blatant cheating" after he decided not to walk after edging Ashton Agar to slip via keeper Brad Haddin's gloves in the first Test.
Flower made reference to Lehmann's comments but played down suggestions England would face an angry public in Australia.
"It is always competitive and Test matches are supposed to be. If the stump microphones had been turned down, no one would have heard anything that went on in the middle," Flower said of Clarke's encounter with Pietersen.
"People that lead their respective squads must be careful in what they say but England squads love touring Australia.
"The Australia fans are passionate about their game and win or lose, it's a great place to be."