Ashes: Glenn McGrath says Australia would benefit from a settled batting line-up
Glenn McGrath says Australia's Test team's inability to settle on a stable batting line-up proved to be its downfall.
Last Updated: 27/08/13 11:37am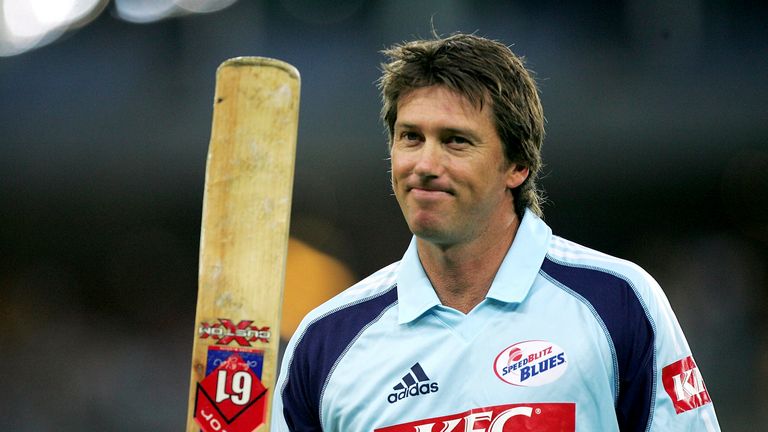 Darren Lehmann's side frequently changed its top order throughout the five-match series that ended Sunday, with Chris Rogers, David Warner and Shane Watson opening at different points of the series.
Watson, Ed Cowan and Usman Khwaja were all tried at number three and McGrath is hoping to see a much-improved Australia on show for the return Ashes series on home soil later this year.
"Our bowlers have done well but we have struggled to find the right batting combination," he told the The Hindu newspaper.
"We have changed a few things around this last Test, so hopefully we will improve but Australia has been well and truly beaten."
McGrath, the most successful fast bowler in Test cricket with 563 wickets in 124 matches, also said pace bowlers are increasingly facing injury as there was no respite from competitive games.
Inefficiencies
"I have trained so much harder in the off seasons than anything I did in the middle. I played 55 Test matches in a row without missing one," he continued.
"The guys who are getting injured all the time... There are little inefficiencies - like a mixed action - or they are not physically fit or strong enough.
"That comes with age as well as work ethic. It's in the mid-to-late 20s that a fast bowler begins to mature."
McGrath also said his opinion of the Decision Review System had changed during the Ashes, as the system of referrals to the television umpire regularly came under scrutiny.
"At the start of the Ashes, I was a big fan of the DRS. The more I have seen it I can see why India doesn't like it. I have lost a bit of faith in it," he concluded.