Matthew Wade confident Australia can end bad Ashes tour on winning note
Matthew Wade believes Australia can still finish a disappointing tour on a high, starting with victory over Scotland.
Last Updated: 03/09/13 10:58am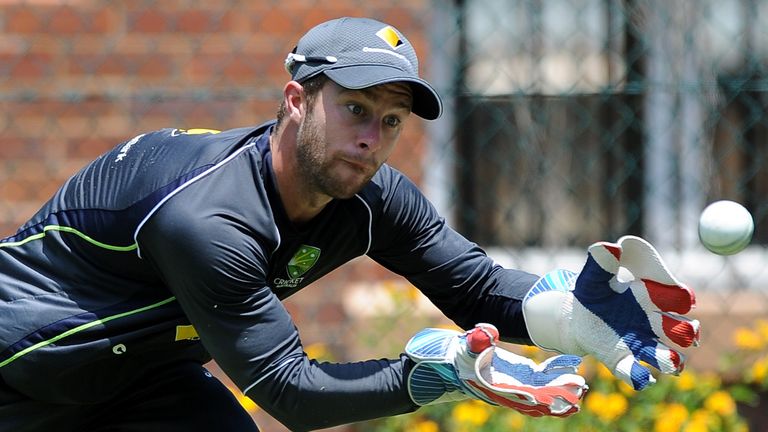 The tourists start a five-match one-day international series against England at Headingley on Friday, and they will look to head to Yorkshire on the back of a convincing warm-up win over Scotland at The Grange.
Australia slumped to a 3-0 defeat in the Ashes and had to settle for a share of the spoils in the two following Twenty20 internationals, but Wade is certain they can bounce back in the 50-over format.
The wicketkeeper said: "This is a great opportunity to go out and get a win. We haven't had too many of them recently.
"As a team, that is our big focus. We want to win and win well."
Australia's A team toured Great Britain and Ireland earlier in the summer and enjoyed a thumping 360-run win over Scotland at the same Edinburgh venue.
Comfortable
"Most of us have been here a while so we are pretty comfortable with the conditions," said Wade.
"We understand what the wicket is going to play like. A couple of the lads were even here for the Australia A game in June so we understand how the ground is going to play.
"This is an opportunity to play well, execute our skills and get a win before heading south later this week.
"It's always frustrating when you are not winning games. The one-day series with England is a great opportunity to get some wins on the board leading into our Australian summer. It would be nice to go home with a series win.
"We want to take some momentum home with us ahead of the Ashes.
"We will do a little bit of homework on Scotland. We have got George Bailey in our camp and he has seen a lot of these guys while playing for Hampshire, so he will giving us some insight into them.
"We certainly won't be coming in blind - that's when trouble can occur."