Ashton Agar hoping to regain Test place after advice from Shane Warne
Ashton Agar is hoping advice from Shane Warne will help him regain his place in the Australia Test side.
Last Updated: 04/09/13 12:07pm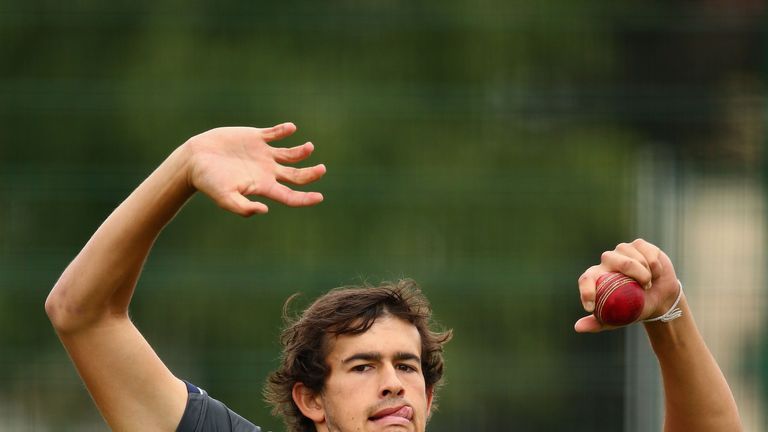 The teenager was a shock selection for the opening Ashes Test of this summer at Trent Bridge, and he celebrated his debut with a magnificent 98 after coming in at No 11.
But the left-arm spinner failed to shine with the ball, taking only two wickets and then failing to claim any scalps in the second Test at Lord's before he was replaced by Nathan Lyon.
Agar approached Warne for advice on his technique and mindset during the third Test at Old Trafford, and he feels he can make sufficient improvement to challenge Lyon for a Test place this winter.
"He just talked a lot about game sense, tactical moves and everything that comes with spin bowling," said Agar, who is with the Perth Scorchers preparing for the Twenty20 Champions League in India.
Learn
"I was able to learn a lot from him. With Shane Warne, if he didn't get you out one ball, he'd make you feel like he was going to get you out the next.
"That was one of his greatest strengths. Obviously he had a lot of skill. But he accompanied that with his great tactical mind and theatrical side."
Western Australia coach and former Test opener Justin Langer also believes that Agar can reclaim his place in the national side.
"It's a tough time in the sense he was left out, but he'll be better for this experience," Langer said. "He's a smart guy, so he'll work things out."