David Gower defends England decison to rest key players for NatWest Series
David Gower believes England were right to rest a number of Ashes stars for the NatWest Series against Australia.
Last Updated: 10/09/13 2:25pm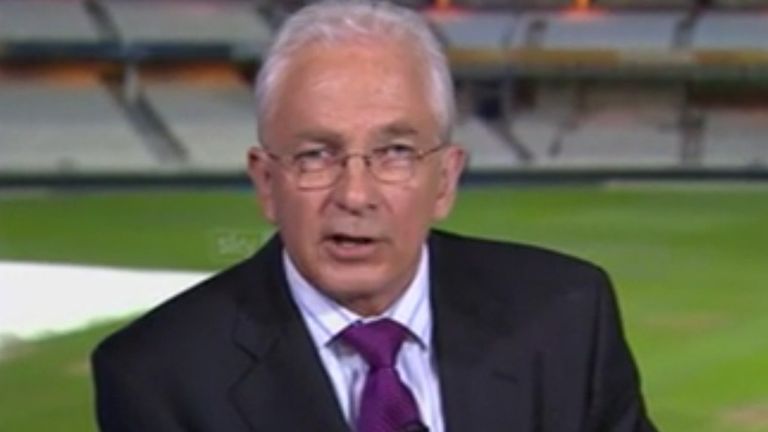 Alastair Cook, Ian Bell, James Anderson, Stuart Broad and Graeme Swann were all left out of the squad for the five-match series to ensure they are fully rested for the return Ashes contest this winter.
The omissions drew widespread criticism, which intensified when England were crushed in the second match at Old Trafford after the first was washed out, but Gower believes managing the fitness of key individuals is vital.
The former Ashes-winning England captain is also keen to see the likes of Michael Carberry and Boyd Rankin having an opportunity to shine at international level.
"Before you start leaping up and down about things like that it is always better to get to the end of the series," Gower said. "If England win this series, for instance, and win the next three games and end up 3-1 winners then it is good value.
"It is a really good chance to look at someone like Michael Carberry, who so far hasn't set the world alight, but has such a good season that he deserves to get a chance.
"You look and learn, you look at someone like Rankin who has been reasonably impressive, so it is the end of the series which is the time to make the final judgements on all things like that.
"But at the end of an Ashes series it is all about player management. If Andy Flower thinks that those guys need to be managed in this way then I'm happy to back Andy Flower on that.
"The trickiest thing in many ways for the England team management is to manage how that team evolves.
"To do that you need fresh blood and you need to be lucky that the people you choose have not just the skill but also the mental aptitude to make it work."