Ashes: Ben Stokes stunned by call-up to England Test squad
Durham all-rounder Ben Stokes admits he is pinching himself after being selected in England's Ashes squad.
Last Updated: 23/09/13 4:42pm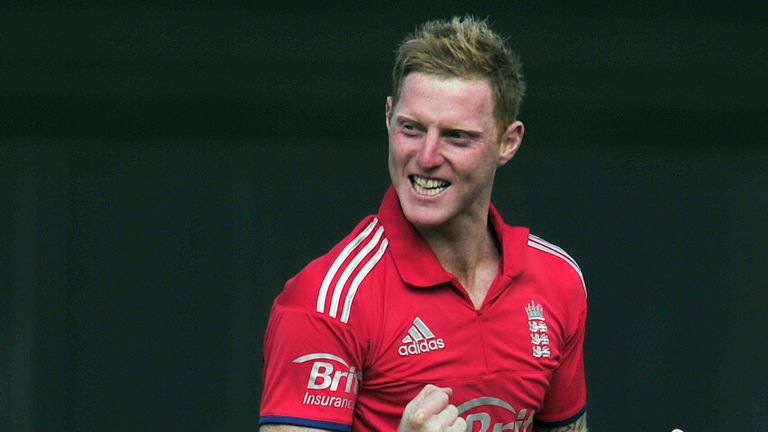 Stokes could hardly have had a better September - he made his England ODI debut against Australia, won the County Championship title with Durham last week, and has now been included in the Ashes squad to tour Down Under.
"It's pretty special," he told the ECB's website. "It's the first time I've won the championship and my first time as part of an Ashes team and they've both happened together. It's been a hectic week for myself, and for everyone involved with Durham, but it's been absolutely fantastic."
Stokes, a hard-hitting batsman and genuinely quick bowler, has been on England's radar for some time, but his progress has been hampered by injuries.
And like Monty Panesar, he has had off-field problems and was sent home from last winter's Lions tour to Australia. But national selector Geoff Miller says that is now in the past.
"We are satisfied ... that's why he's been selected," said Miller. "He appreciated the reason why he was sent home, accepted that and knuckled
down. He's been selected because that's been rectified.
"We saw something very special with Ben Stokes, and consequently he gets the pick."
Stokes is the nearest thing to a genuine all-rounder in English cricket - potentially Test class with bat and ball - but he insists he was shocked to be phoned by Miller.
Shocked
"Three or four weeks ago it was something I wasn't even thinking of," he said. "Geoff Miller rang me on Sunday morning and, to be honest, I'm pretty shocked and surprised that I was in the squad.
"If you look at how well the Ashes team did, then you think 'why would they stray any further off than the squad they already had?'. So it did come as a bit of a shock but I'm really looking forward to it."
"I'm going out to Australia as part of an Ashes squad; it is a dream every cricketer has. I'm really looking forward to the experience.
"Making the squad was the first bit, I've now got to go out there and train hard to try to give myself the best chance of getting a game.
"I'll be training my hardest and making sure that I stay fit, ready to be called on. I just can't wait to get out there."