Ashes: Ian Bell says Hobart will provde perfect test for England batsmen
Ian Bell says England's warm-up schedule should be the perfect preparation for the defence of the Ashes.
Last Updated: 05/11/13 10:48pm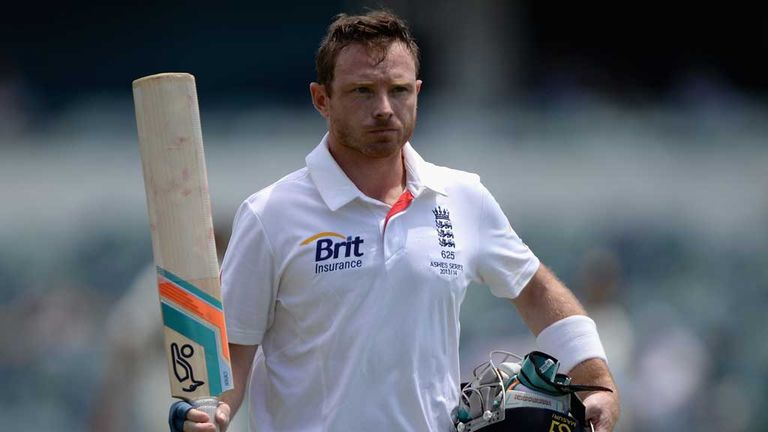 Bell and Jonathan Trott both hit centuries at the WACA in Perth last week on a pitch that offered virtually no assistance to the bowlers.
This week England are in Tasmania to play Australia A in Hobart on a pitch which should prove a much sterner test for the batsmen.
The match begins on Wednesday and Bell is happy to be playing in different conditions.
"Obviously we'll see how it plays and obviously last time we were here we got a good four days out of it and I was lucky enough to spend some time in the middle as well, so I know there are some runs to be had out there and that's a good challenge," he said.
"You don't want to just play on flat wickets all the time, you need to put yourself under a bit of pressure and hopefully we'll be able to do that over this four days which will get us in a good place for Brisbane."
Australia have just returned from their one-day international series in India and their players will probably have no more than two domestic games to prepare for the Test series.
Pressure
When asked if he felt that England's preparation for the upcoming series could prove better than Australia's, Bell said: "I suppose so. I mean I'm not too worried about what Australia are doing, it's just making the most of what we're doing really.
"To have the first week at the WACA I think is the best place to practise in terms of extreme bounce and then to come here potentially with more bowler-friendly conditions is a good place, it puts us under a bit of pressure which is where we want to be as a team.
"You don't want to go to Brisbane having no pressure cricket, so for us it's an exciting opportunity if we lose the toss and we're in batting and we have to fight to get as many runs as we can."
Bell's Warwickshire team-mate Trott scored an unbeaten 113 and he agreed that Hobart will be a better test than the batting paradise of Perth.
"You don't know what conditions you're going to get throughout the Ashes over the five games, so it's good to play on a good wicket like we did over in WA and come across probably more seamer-friendly conditions here," Trott said.
"Being well prepared is what it's about."
The Warwickshire batsman has yet to lose an Ashes series and is eager that England should retain the urn they won on home soil just three months ago.
"You don't want to undo all the hard work we did in England and playing well there as a team," he said.
"There'd be no point in losing the Ashes now after only retaining them a few weeks ago so that's at the forefront of everyone's mind, but realising it's a long series and that it's not going to be done overnight."
You can see England's next warm-up match against Australia 'A' live from 11pm on Tuesday on Sky Sports 2 HD.