Steve Waugh insists he is unfazed by England's pre-Ashes performance
Steve Waugh acknowledges England head into their Ashes series against Australia brimming with confidence
Last Updated: 06/11/13 2:45pm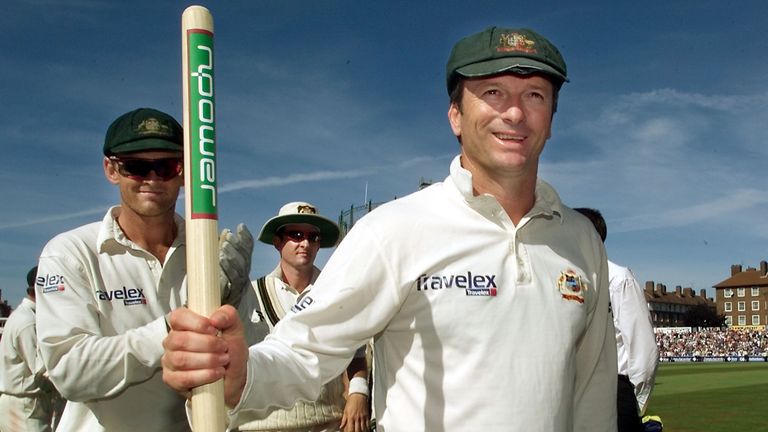 Cook's performance in the Ashes series earlier this year has been the subject of much scrutiny and former Australia spinner Shane Warne recently voiced his criticism about the England captain's tactics.
But Waugh says he is not surprised by Cook's first outing with the bat in Australia and acknowledged the visitors' promising start to their Australia tour will boost their confidence.
"They can use the runs up in those games that's fine as long as they don't get them in the Test" said Waugh
"It's not concerning you expect that from England. The last time Alastair Cook toured Australia he got 600 or 700 runs so he obviously likes the quicker paced wickets.
"Look there are ominous signs for Australia. I don't think the Australia attack they (England) face is a great attack but scoring runs is how they will get their confidence."
Waugh believes England are in good shape of the Ashes series insisting England now have the luxury of a selection headache at the top of the order due to the emergence of Carberry.
"I don't see England having a problem at the top of the order those guys (Alistair Cook and Jonathan Trott) are class players and they will ultimately come good.
"Occasionally they will have an off series they both had that in England I will be very surprised if they both have an off series in Australia.
"And Carberry - that's a great start for him," Waugh added. "I have heard good things about him.
"He obviously had the chance to open the batting last year but Joe Root took the chance at the top of the order. He's been around a while he has played some Test matches - he is obviously a quality player I'm sure he can do the job."