Ashes: Shane Warne believes Kevin Pietersen or Graeme Swann should captain England
Shane Warne has claimed England need to ditch Alastair Cook as captain in favour of Kevin Pietersen or Graeme Swann.
Last Updated: 08/11/13 11:30am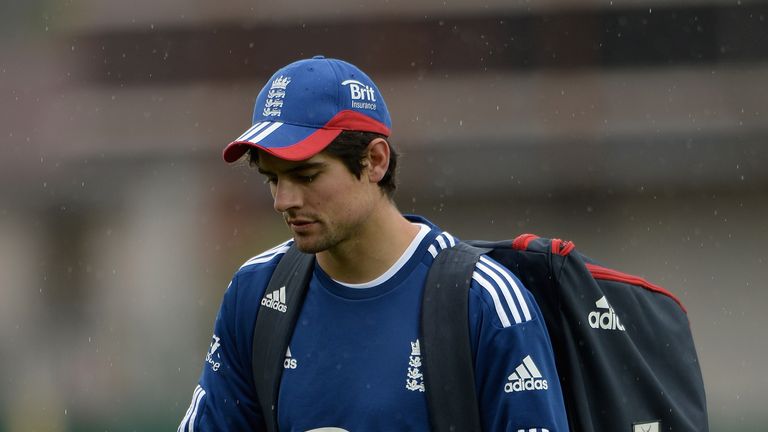 Warne has already accused Cook of being "negative, boring and not very imaginative" in the build-up to the Ashes series.
And Australia's record-breaking spinner has criticised Cook further by saying he shouldn't be captain, despite leading England to a 3-0 Ashes success in the summer.
In his Daily Telegraph column on Friday Warne said: "People wanted to know why England were not attacking when they were 2-0 up.
"England's default position is to be defensive, because that is the nature of the captain, Alastair Cook."
Warne is also at pains to clarify he is merely offering his personal opinion, not that of a partisan employee of England's Ashes opponents.
Improve
"For your information, I am not paid by Cricket Australia and have no official role with them," he wrote.
"I honestly believe Cook has to improve tactically if England are to become the No 1 team in the world again, and I do not think too many people would disagree with me."
Pietersen previously captained England in three Tests, against his native South Africa and India in 2009, before being sacked after a power struggle with coach Peter Moores.
He has since interspersed periods of controversy off the pitch with moments of brilliance on it. Warne added, however: "If I had to choose a captain out of the England side it would be Kevin Pietersen or Graeme Swann.
"That may sound like an unbelievable thing to say after all the controversy of last year, but I think KP has the best cricket brain in the team.
"Graeme Swann is good too, as we have seen from his Twenty20 captaincy of England.
"They are both imaginative, good readers of the game and take the aggressive option first - whereas Cook retreats too quickly."
Warne's comments come after Cook was denied an opportunity to build on his 154 not out as England endured a second successive washout on day three of their tour match against Australia A at the Bellerive Oval.
Several hours of rain, and then wet bowlers' run-ups, frustrated the tourists on Thursday with opportunities to settle remaining selection issues and ensure appropriate match practice for Swann, Pietersen and Stuart Broad have been compromised.
More rain is already forecast next week in Sydney, for the four-day match against an Australia Invitational XI, raising the prospect of an inadequate preparation for the tourists - despite their three scheduled warm-up fixtures.
Watch the Ashes live on Sky Sports this winter, beginning with the opening Test at the Gabba. Coverage begins at 11pm on Sky Sports 2 HD on 20 November.