Ashes 2013-14: CA and ECB ask Facebook to close Broad threat page
CA and ECB ask Facebook to shut down a page on which its creator has promised to 'tackle' Stuart Broad on Boxing Day.
Last Updated: 22/11/13 9:33am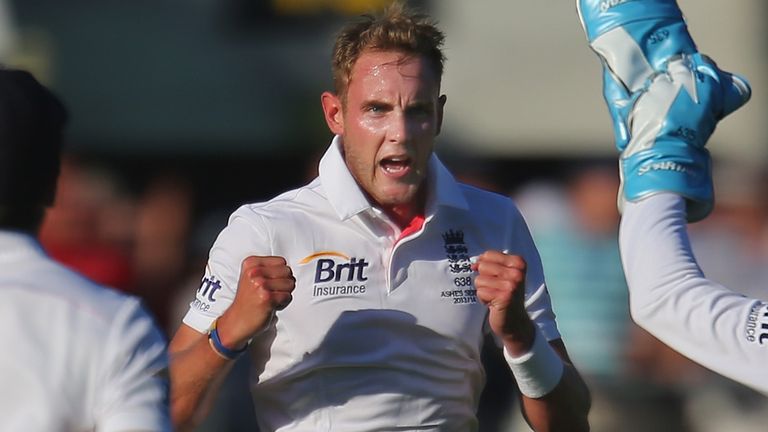 Broad has been subjected to severe criticism in Australia, and was roundly booed in Brisbane during the ongoing first Test.
In a radio interview before the series began Australia coach Darren Lehmann accused Broad of "blatant cheating" for refusing to walk in the Trent Bridge Test and urged home fans to target the England fast bowler this winter.
"I hope they give it to him right from the word go for the whole summer, and I hope he cries and goes home," Lehmann said on Triple M radio. "I just hope everyone gets stuck into him, because of the way he's carried on and the way he's commented about it in the public is ridiculous."
Lehmann was fined by the ICC for his comments but the Facebook issue has seen Cricket Australia step in.
The page is called "100,000 likes and I'll tackle Stuart Broad on Boxing Day".
It already has 114,000 likes and CA has asked Facebook to remove it and has warned the owner not to carry out his threat.
In a statement CA said: "Cricket Australia takes this issue seriously and will not tolerate anti-social behaviour, or anyone encouraging it, at any cricket match. We've been in contact with Facebook to request the specific page be removed and will be passing on all available information to the relevant authorities.
"Anyone considering acting in this way is not welcome at the cricket and offenders will be subject to criminal charges and fines at all venues. Fines for entering the field of play vary from venue to venue but range in the thousands of dollars per offence."
The ECB said: "The ECB deplores any threats made towards any player and would urge Facebook to accede to Cricket Australia's request to remove the offending and offensive page. There is no place in cricket for the incitement to violence of any form."