MCC - Ashes cricket should be hard but fair
MCC head of cricket John Stephenson says the spirit of the Ashes series should be hard - but fair.
Last Updated: 26/11/13 2:22pm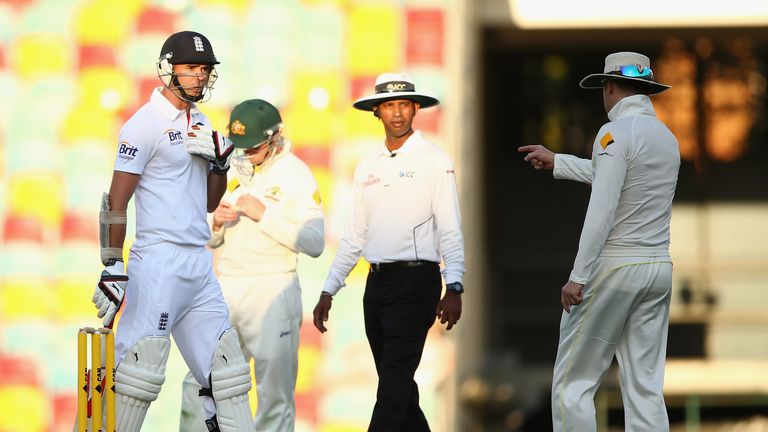 The first Test in Brisbane was marred by heated exchanges and threats between the teams, and after the match England batsman Jonathan Trott flew home with a stress-related illness.
The MCC, viewed as the guardians of the spirit and traditions of the game worldwide, does not though want to see "soft cricket" - provided players show respect.
"When you're playing at that level, it's your livelihood," Stephenson - himself a former England batsman - told Sky Sports News.
"You're playing for your country, it's a very intense atmosphere and you can understand at times when players go over the top. But as long as they're showing respect for their opposition, team-mates and umpires, I think that's fair enough.
"But the other thing is, with the spirit of cricket, we don't want the game to be played in a soft way.
"I think England have handled it really well. They knew what was coming and would have had coping mechanisms," he said. And Stephenson believes the spats in Brisbane were no coincidence but a result of a deliberate change in tactics by Australia.
"Australia had taken their foot off the pedal with the verbals in recent years, and I think they're decided strategically to put their foot back on it, " he said.
Stephenson believes Trott and England made the right decision.
"I don't any of us will ever know what's going through Jonathan Trott's mind. Obviously he's very ill and I think they've done exactly the right thing with him," he said.
"It's debatable whether what happened with him during that Test match took him to the brink and was the catalyst in him going home. We'll never know. All our sympathies go out to him. The world of cricket deals so well with these things. The support networks are there for these situations."