Ashes: Ben Stokes and Mitchell Johnson escape punishment for collision
Ben Stokes and Mitchell Johnson have been cleared following their clash during the Adelaide Test, it is understood.
Last Updated: 09/12/13 11:18am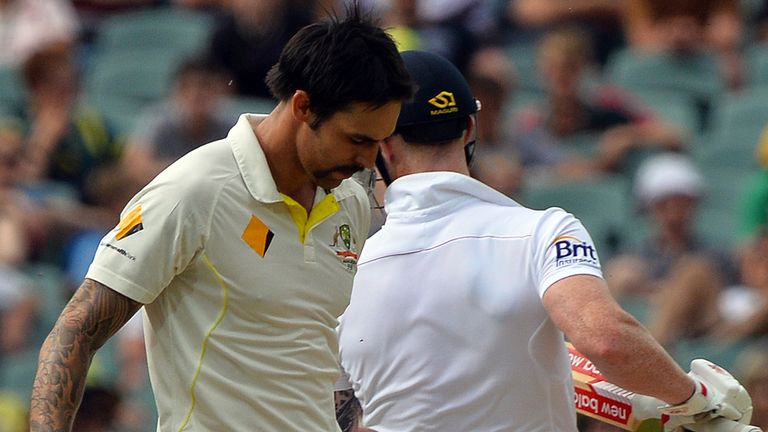 The two all-rounders clashed as Stokes made his way through for a single while Johnson was bowling in the second innings of England's 218-run defeat.
Under the ICC code of conduct, a maximum penalty of a one-Test ban or full match fee fine was possible for either player.
But after both pleaded not guilty, Jeff Crowe of the elite panel of ICC match referees cleared them of the charges.
"I am satisfied in respect of both players that their physical contact was not deliberate," Crowe said.
"Both players, however, could have done more to avoid each other and they have been so counselled.
"We do not condone physical contact, but recognise that on occasions such contact could be accidental."