Ashes 2013-14: Michael Vaughan insists Graeme Swann has not made a 'selfish' decision
Former England captain Michael Vaughan has defended Graeme Swann's decision to retire before the end of the Ashes tour.
Last Updated: 22/12/13 12:25pm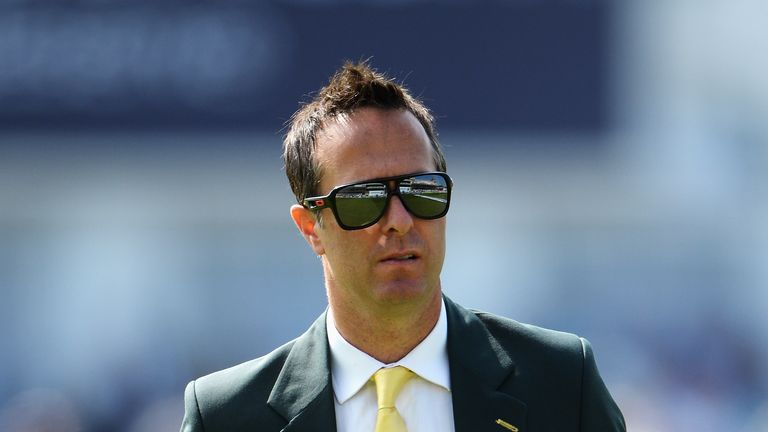 The off-spinner has called time on his career at a difficult time for England as they trail 3-0 against Australia, who regained the urn with last week's Test win in Perth.
Former England bowler Derek Pringle has questioned the timing of Swann's decision, suggesting he "should have seen the tour out as a senior player" unless he was injured.
Vaughan played alongside Swann for a number of years and understands his thinking after the 34-year-old was hampered by continuous elbow problems.
He said: "There will be many cricket fans who have travelled over saying, 'Wait a minute, you signed up to play the whole of the Ashes tour yet you're doing one three games in'.
"But I think it's more the mind. I think the elbow problem (Swann has had three operations on his bowling elbow ) has just triggered the mind to suggest that enough's enough.
"I am surprised at the timing, I do think Swann had more cricket left in him, because I know what a wonderful bowler he is. I look to the next two years, England have got only 14 Test matches between now and the next Ashes series.
"There's a World Cup in 2015 which Swann would have been a part of so he is giving a lot away.
"Those that say he's being selfish just take into consideration that he's giving up an England contract of nine months that is a lot of money, so he's throwing a lot of money away by making the decision now. I don't think he's been selfish, I think he's done it for his own mind, he thinks the team are better off without him."
Vaughan believes it will be tough to fill the void left by Swann, who captured 255 wickets in 60 Test matches, the most ever by an England off-spinner.
"The England team will certainly miss him," he said.
"It's going to be a huge hole in the dressing room to fill as well with his character, his fun, his energy.
"I think he is going to be a really hard cricketer for the England side to replace. They will replace him, the team soon moves on, but I do think Swann of the last 20 years is going to be one of the hardest to replace, just for the fact he's such an attacking spin option, one we've not had."
Took game seriously
Mick Newell, director of cricket at Swann's county Nottinghamshire, insists Swann took the game extremely seriously, despite his light-hearted demeanour.
"He joined us with a reputation for not taking things seriously but I found him to be very thoughtful about his cricket and very committed to improving his game," Newell told www.trentbridge.co.uk.
"He knows how to perk up a dressing room and he was an outstanding character to have in a cricket team.
"Swanny has been a dominant performer in Test cricket for six years and it will leave a huge gap in the England team because there is no outstanding spinner quite ready to fill the place that he will leave.
"His chance on the international scene came very late after a long period in
county cricket but he grasped it and surpassed all expectations with his
achievements at the highest level."