Ashes 2013-14: Michael Atherton felt it was a tour too far for Graeme Swann
Former England captain Michael Atherton believes Graeme Swann had been thinking about retirement for some time.
Last Updated: 22/12/13 7:48pm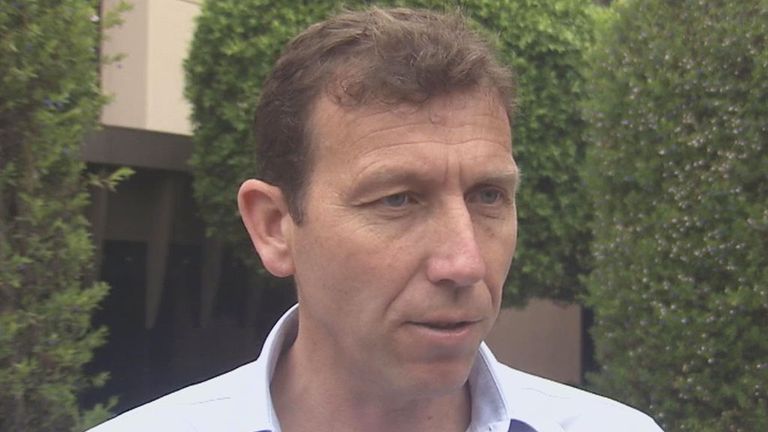 The 34-year-old off-spinner has called time on his career after England's Ashes defeat was sealed by Australia's third Test win in Perth last week.
Swann has been hampered by elbow injuries in recent years and managed just seven wickets at a cost of 80 runs during the series.
Atherton fully understands Swann's decision, having retired in in 2001 after a long-running back problem, and feels the bowler could have quit after England's Ashes triumph in the summer.
"I think he knew his time had come," said the Sky Sports pundit.
"When asked 'when did it become apparent to him that he would have to retire?' He said halfway through the Perth game, then said halfway through the Adelaide game, and then said well I've been asking myself whether I should have retired at the end of the Oval Test match, when they won the Ashes there.
"I think when a player realises he's gone, it's just a tour too far. Actually it's best to move on."
The end of Swann's successful England spell has led to speculation that a number of other senior players could also retire in the near future.
Atherton admits Swann's decision has signalled the end of an era and expects the continued break-up of a team that claimed three Ashes series wins.
Wrong side of 30
"In his press conference, Swann said that Anderson definitely wasn't considering retiring, but you are looking at Anderson who is the wrong side of 30, you're looking at Pietersen who's the wrong side of 30, Prior as well," he said.
"You basically don't get much better as a Test player beyond the 100 Test mark and quite a few of those guys are around that mark now.
"Swann's the first to go on the back of Trott obviously who left after Brisbane, so this team basically is finished as a team.
"The team probably got together when Andy Flower came on board in 2009, went through that home Ashes series, away Ashes series and then the last one at home as well.
"That team had stayed together for the last four years or so, that's pretty much finished as a cohesive group now, and they'll gradually move on to some new players."