Shane Warne: England captain Alastair Cook must show some overdue leadership
Alastair Cook must get a firmer grip on his players if England are to avoid further Ashes humiliation, Shane Warne says.
Last Updated: 23/12/13 11:26am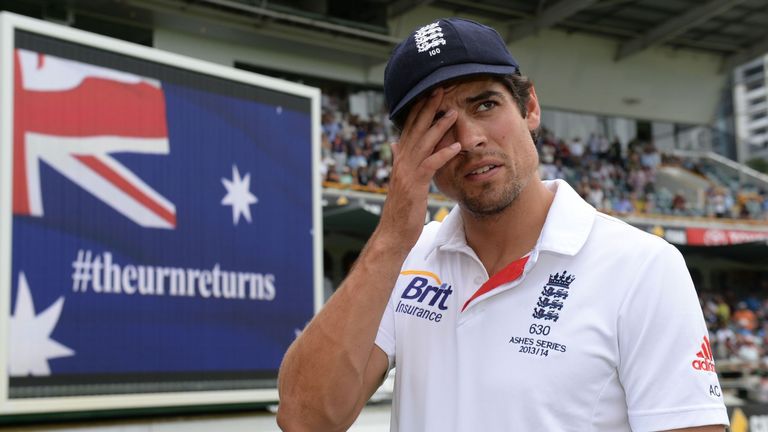 The Australia legend has been an outspoken critic of Cook's captaincy at times in the past, even while England were retaining the Ashes in the summer.
And Warne reckons Cook has shown a lack of real leadership as his side has descended into "disarray" this winter.
England go to Melbourne for the Boxing Day Test with the Ashes already back in Australian hands following three heavy defeats.
And Sky Sports pundit Warne said: "Out of all the years I've been watching England this is the most I've seen them in disarray. The wheels are off.
"Now is a great opportunity for Alastair Cook to stand up and take charge and say: 'Right, guys. Enough is enough. This is what we're about, we're a good cricket side.
"He needs to take charge. I think he hasn't taken enough charge in the whole series.
"If you rock up at the ground and look at the Australians, you know who's in charge. You look at the England team, and there's three or four players waving their hands around, telling people where they should be fielding.
"I just think Alastair Cook needs to take some charge and now's as good a time as any."
Watch the fourth Ashes Test live on Sky Sports 2 from 10.30pm on Christmas Day