Ashes 2013-14: Michael Clarke says Mitchell Johnson 'one of the greats' after Ashes display
Man-of-the-series Mitchell Johnson is "one of the greats," according to Australia captain Michael Clarke.
Last Updated: 05/01/14 3:44pm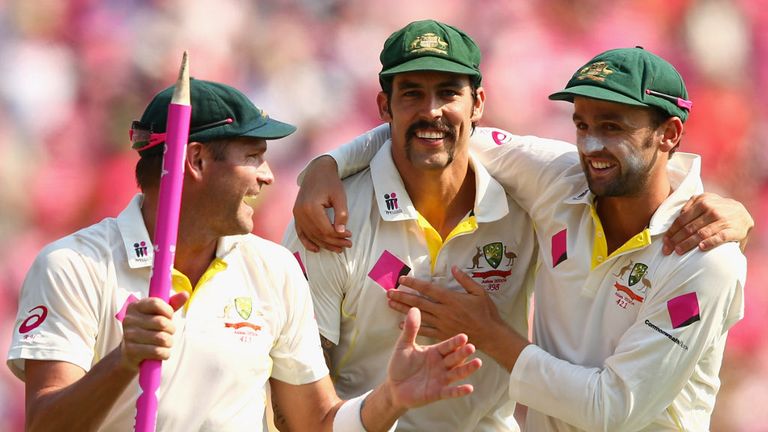 Mitchell took 37 wickets in the series, terrorising the England batting line-up with pace and hostility.
Johnson's revival was even more remarkable than that achieved by Australia, turning him from a figure of ridicule for England's travelling Barmy Army into a bowler who struck fear into the touring batsmen.
Clarke predicted Johnson would have a big series before it began, and he said: "I hate to say I told you all so but I told you all so.
"Mitchell bowled a couple of spells in this series that are without doubt as good a spells as I've seen in my career. And I've been lucky enough to play with Glenn McGrath, Jason Gillespie, Brett Lee and Shane Warne.
"Mitch's spells certainly match the greats, if not better."
Johnson said: "That's something I'm going to cherish for the rest of my life. It's very special.
"We didn't expect to be here 5-0, but after England when I came into the team the guys were happy with how they were performing and looked like they were on track.
"The way we started the series was where it all went well for us. I'm absolutely exhausted now. It's a huge relief to finish the Test series but we all feel confident we can play back-to-back cricket, we've shown that, keep our speeds up, keep our accuracy up and keep working well as a bowling unit"